This post is part of our Monthly-ish Tips series.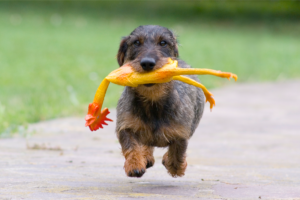 It's the first week back at work for many of us in the new year, which means that any resolutions resolutely declared are within about 10 days of faltering—at least according to psychologists who say we typically do well for the first couple of weeks and then backslide. So I'm reprising my plea that we all try something a little different this year. Brace yourself because it may sound more than a little woo-woo.
Ready?
Here it is.
It's a kind of uber-habit on the path to extraordinary relationships.
It's self-compassion.
Also known as cutting yourself some slack, in less squishy-sounding terms.
The Science (and Sanity) Behind Self-Compassion
Consider for a moment the work of anti-woo-woo meditation skeptic turned evangelist, Dan Harris, whose parents and spouse are all scientists. Dan hosted a special podcast series in 2021 dedicated to examining what actually makes a difference with New Year's resolutions, which he described as the most fraught-filled personal change for us all. To quote Dan in his series intro, "That's right, we're going all-in on self-love … but I want to be clear: this is not sap for the sake of sap—this is sap for the sake of science, and sanity."
Dan continues by explaining how the motivation for the goals we set makes all the difference: "As tens of millions of us go about the annual, humiliating ritual of making and then abandoning New Year's resolutions, there is ample evidence that you are more likely to achieve your long-term goals if you pursue those goals not out of self-loathing or shame (which is the not-so-subtle subtext of the whole 'New Year, New You' slogan) but instead with self-love—or self-compassion."
That's why Dan started referring to self-compassion as a kind of uber-habit, out of which all other habits can flow, after his subsequent podcast interview with Dr. Laurie Santos, tenured psychology professor at Yale ("You're Doing Resolutions Wrong. Here's How to Fix It.").
My Own Self-Compassion Epiphany
Some of you recall the genesis of the "ish" in Weekly-ish Tips. In 2021, I had 300 tips in the hopper (no small feat) but continued to struggle to keep up with weekly writing in the face of the demands of the year. And I wasn't very nice to myself about it.
Based on what I learned from Dan Harris's podcast, I started to practice cutting myself some slack. With the addition of "ish," I traded unkind self-talk for acknowledgment with the goals of (1) creating ongoing slack and (2) giving myself a regular reminder that the only thing I should be taking seriously about all of this is the habit of self-compassion.
These same lessons explain my recent rebranding to Monthly-ish Tips.
How This Applies to Your Relationships
Consider what your own slack-oriented approach might look like as you endeavor to establish new trust-building habits. Consider how you might be both earnest and nice to yourself at the same time.
Maybe you aspire to nurture your long-term relationships by establishing new and better habits for being in touch with clients. Or to make a bigger difference with your clients by being more courageous and candid. Or to be more influential by becoming a better listener.
Personal change can be hard, and the kind of personal change required to take your relationship-building skills to the next level can be really hard—otherwise, you'd have already reached your destination.
Make your relationship with yourself a priority by treating yourself with kindness as you work towards mastery, and you might be surprised at the progress you make.
Make It Real
This week, look for opportunities to bring self-compassion to your self-talk. In what ways can you balance earnestness and personal responsibility with self-directed kindness and levity?
Here's to an extraordinary year ahead.
The following two tabs change content below.
Andrea Howe
As the founder of The Get Real Project, I am the steward of our vision and our service offerings, as well as a workshop leader and keynote speaker. Above all else, I am an entrepreneur on a mission: to kick conventional business wisdom to the curb and transform how people work together as a result. I am also the co-author, with Charles H. Green, of The Trusted Advisor Fieldbook (Wiley, 2012).
Latest posts by Andrea Howe (see all)