Our stand for racial justice
A Letter from The Get Real Project's Founder
June 29, 2020
I created The Get Real Project in 2014 out of my personal commitment to kick conventional business wisdom to the curb and transform how people work together as a result. Recent world events—and more specifically events calling new levels of attention to racial injustice in the U.S.—call me into this purpose in new and more meaningful ways.
What I stand for is evolving at an accelerated pace. I'm finally starting to see compelling connections between critically important topics like unconscious bias, White privilege, systemic racism and the vast majority of nearly everything I've written on trusted advisorship. For one thing, extraordinary work relationships must be conscious relationships, which specifically requires raising the level of consciousness of White professionals like me.
The buck stops with me. I haven't publicly talked about race and racism until now. Why? My own White privilege is a short and simple answer. It means I can opt out of this conversation any time with virtually no material impact on my day to day life. It makes it easy for me to let the same things stop me from having difficult conversations about race with White, Black and Brown colleagues that can be my stumbling blocks in my work relationships in general — like my strong desire to be liked and my general discomfort with conflict. All of this has me colluding with a system that hasn't worked for Black people for hundreds of years.
I am White and I can make a difference. I'm speaking out now because living in the U.S. in what may be the most defining historical moment in my own lifetime, there is something far more important than any of my own concerns or fears or inertia. I have a long-held commitment to facilitate masterful work relationships that make space for people's spirits to come alive. That includes all people's spirits, not just some people's spirits. And as a White woman in the corporate world, I have a significant part to play when it comes to racial justice.
We have work to do. While all that may sound well and good, check out "OUR TEAM" on our website and it won't take you but a moment to see that we are far from diverse. This isn't a new realization for me; I have simply chosen to let it ride until now. I'll also proudly tell you that our clients often describe our learning programs as "life changing," but those programs have never included the meaningful conversations both about race and across race that are required to build true intimacy.
I'm committed to having us show up and be different. Trusted advisorship is and always has been an inside job—even more so when it comes to relationships across race and other differences. The same is true for trusted leadership. As the founder and leader of The Get Real Project, it's time for me to step it up, and to invite my team to join me in this transformation.
I have started to take action. Last week, I had the primary image at the top of our home page updated to better reflect the diversity in our world. It was a small and deliberate start. There's much more to do, from reviewing all our website imagery and content to re-thinking the design and delivery of our learning programs to taking a good, hard look at our own team make-up. Biases and racism are undoubtedly embedded in our work. I will continue to take action as thoughtfully and swiftly as possible to uncover and address them.
Black lives matter. If there were ever a time to get real about that, it's now. In fact, many will rightly tell you it's long overdue.
I'm on the case. I'll keep you posted. And I welcome your feedback.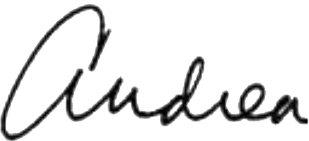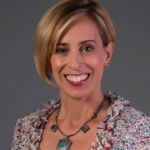 Andrea Howe
Founder, The Get Real Project
Co-author, The Trusted Advisor Fieldbook