This post is part of our Monthly-ish Tips series.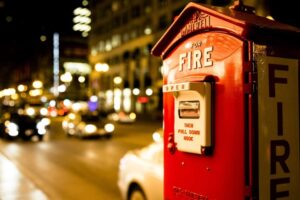 At the top of a recent Mastery workshop, it became clear that I needed to drop my training plan and help the group address some tough issues. The you-know-what had hit the fan in their organization since the last time we convened as difficult business circumstances unexpectedly unfolded. My group of senior leaders was dealing with their own reactions while also sorting out how best to show up as trustworthy leaders to their teams and their clients. So, we paused to make a starter list of how to build and keep trust in tough times. Today's tip features an amended version of that list, including some additions that struck me after we adjourned.
Note that the numbering does not reflect priority ranking:
Be as transparent as you possibly can. Living the principle of transparency means that instead of implicitly treating information on a need-to-know basis you start with the assumption that all information should be shared. You make exceptions if sharing the information would be illegal or injurious. When something going on in your organization does or might impact others—including clients—say as much as you possibly can about it because (1) it's the right thing to do and (2) vulnerability nearly always builds trust.And if your own screw-up contributed to some or all of the sh** show, own it with whomever is impacted. Because therein lies a trust paradox: Doing what makes you look bad (telling the truth) makes you look good—as long as it's genuine.
Keep your perspective. Sh** storms, and the drama they often stir up, can lead us to lose touch with the bigger picture. A favorite practice of mine is to reflect on this question: "Will it matter a year from now?" If the answer is yes, then take heed and prioritize accordingly. If it's no, then re-think your reactions and actions. You can help others find their own perspective, too, just link it with some empathy so you don't come across as invalidating in the process.
Empathize. A lot. Attending to trust that's threatened or broken requires attention to the emotional dimension of trust-building. It's all too easy to lean too heavily on the rational and end up coming across as invalidating even when you don't mean to be. Just be sure the pendulum doesn't swing so far in the other direction that you're commiserating. You can genuinely and wholeheartedly say things like, "I can see how that would be frustrating" without making it all about you, and also without acknowledging their feelings at the expense of the organization.
Engage rather than avoid. It's really tempting to kick back and wait when times are tough—to wait for others to step in and initiate hard conversations, to wait for circumstances to improve. That problem is that avoidance is fear-based, and therefore tied to high self-orientation, which draws down on your own trustworthiness. Techniques like "name it and claim it" can help when there are difficult conversations to be had.
Communicate more, and more clearly. In the very early days of the pandemic, I attended a virtual webinar led by the NeuroLeadership Institute on what science says leaders should do in response to Covid-19. They emphasized the importance of helping to create as much certainty as possible. The two big takeaways for me on this front were: (a) Communicate often even when you still don't know stuff (as in, "I don't have a lot of data but will communicate everything we know every 7 days") and (b) find implicit things that you can make explicit, which boosts a sense of certainty (like stating, "Working from home means you set your own hours").
"Yes, and" it. "Yes, and …" is a core technique used by professional improvisers to foster collaboration and teamwork. By responding with words that imply "yes", you accept what is happening in the moment. By then adding "and," you build on that acknowledgment and advance the relationships or the action. Bring the spirit of partnership to your interactions as much as you possibly can.
Provide concrete and practical advice for how to deal. The leaders I was working with were seasoned and talented, yet still craving more specificity from their own leaders on exactly what they could say about the situation. Things like starter scripts help a lot (here's one for rebuilding lost trust), especially when people find themselves reaching to find the right words.
BONUS: Make self-care a priority. Be rigorous about the rituals and practices that help you get and stay grounded. You'll be good to absolutely no one if you don't attend to your own sense of balance and well-being. Do this well and you show up for others as a true partner who's able to be truly present when times are tough.
With appreciation to the extraordinary group for the extraordinary conversation.
The following two tabs change content below.
Andrea Howe
As the founder of The Get Real Project, I am the steward of our vision and our service offerings, as well as a workshop leader and keynote speaker. Above all else, I am an entrepreneur on a mission: to kick conventional business wisdom to the curb and transform how people work together as a result. I am also the co-author, with Charles H. Green, of The Trusted Advisor Fieldbook (Wiley, 2012).
Latest posts by Andrea Howe (see all)