This post is part of our Weekly-ish Tips series.
Back by popular demand, here's another collection of trust lessons from my own most humbling moments.A few weeks ago I shared about
the time I was guilty of three bad business development habits for which I passionately admonish others, the time I wasn't asked back to speak at a big conference, and the time I managed my own reactiveness to a colleague really poorly
.
Today I offer up three more for the anthology:
First, there was the banner week when I confessed a bunch of stuff, like dropping the ball on writing a Weekly tip, admitting to a client I had been out of touch so long I had completely missed a recent and important promotion, and failing to follow my own advice about forgetting someone's name. If you want the bottom-line lessons without having to click through, here they are:
I'm almost always uncomfortable confessing stuff. It feels risky. I much prefer for people to think of me as organized, knowledgeable, and other-focused. It's not easy to confirm that's not always the case.
My best confessions are honest and simple. Too much "Oh I feel so terribly" and it starts to be all about me, which takes the attention away from where it belongs.
Confessing is almost always well received. I got three times as many personal replies to my Weekly Tip email as I normally do, all encouraging and appreciative. And the promoted client answered me within hours.
Then there was the time I didn't follow my own advice about making annual client reach-outs  truly personal. Helpful reminders from that incident: (1) it's 1,000 times easier it is if you make—and keep—a personal connection from the get-go, and (2) confessing at least gets you back in integrity with yourself, if not with your relationship.
Finally, there was the day I sent an indignant and self-righteous email to someone who was negotiating a speaking fee on my behalf. A few key takeaways from that debacle:
I sleep better at night when I suck it up and clean up my messes. I focus better during the day, too.
When I take responsibility, others usually do the same. When I'm open to learning, others usually are too.
Mistakes provide a unique opportunity to build intimacy in a relationship.
Ah, the joys of being human.
Make It Real
This week, consider those who have been your best teachers in life—not the easiest teachers, the best ones. You'll likely find them by reflecting on your own high horse adventures, or times you've been otherwise triggered. What valuable lessons can you (re)learn?
Learn More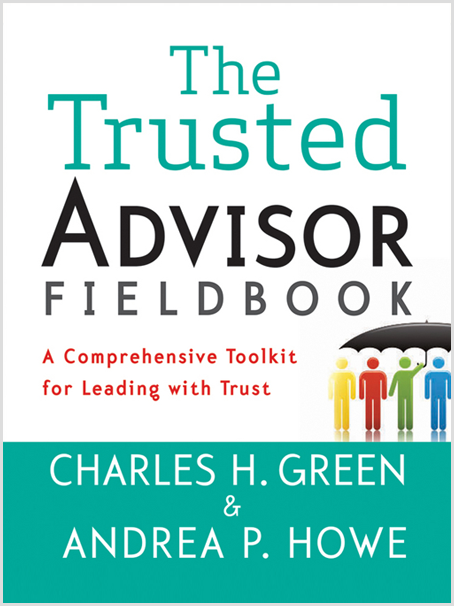 Refresh on why blame is anathema to both trust and good management, from our friends at Trusted Advisor Associates, or brush up on ten common partnering barriers in Chapter 7 of The Trusted Advisor Fieldbook.
The following two tabs change content below.

Andrea Howe
As the founder of The Get Real Project, I am the steward of our vision and our service offerings, as well as a workshop leader and keynote speaker. Above all else, I am an entrepreneur on a mission: to kick conventional business wisdom to the curb and transform how people work together as a result. I am also the co-author, with Charles H. Green, of The Trusted Advisor Fieldbook (Wiley, 2012).

Latest posts by Andrea Howe (see all)