This post is part of our Weekly Tips series.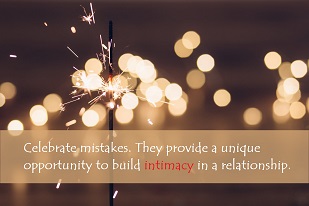 I hate it when I screw stuff up, especially when it comes to relationships.
I once sent a not-so-nice email to a colleague I'll call Randy. I did it after I got a fervent complaint from a new client about him. Randy was negotiating a speaking fee on my behalf and, from the client's perspective, took a firm stand in a way that did not go over well. The client said something triggering for me: "Randy could stand to learn from you about doing business in a trustworthy way." Cue the entrance of my high horse.
And, oh my, was I quick to climb on that horse, for a multitude of reasons. While it was the first time I was working with Randy, it wasn't the first time I'd heard this complaint about him. I was also in the middle of a seven-city travel sprint with too many all-day meetings. And I was unaccustomed to being represented by someone else and therefore felt out of control (one of my least favorite feelings in the world).
Whatever my rationalization, how I handled it reminds me of Mickey Mantle's self-assessment as a role model: "Don't be like me." I was indignant, self-righteous, and completely justified (I thought) as the Trust Superhero: "I must defend and protect my clients to the end! I must teach the world the proper ways of trust!"
I "didn't have time" to call Randy, so I waited a few hours and crafted an exacting email, which I sent at 9 p.m. I proudly—and foolishly—congratulated myself for being wise enough to wait that long. The next day I felt like I do when I indulge in a sugar craving: I'm blissed-out while I'm gorging, then feel like crap soon after.
While it didn't take me long to figure out I had handled the situation poorly, it took me nearly a month to call Randy and apologize. When we finally spoke (this time I phoned), he was caring and gracious. I learned he was truly perplexed about what had caused so much upset. He had opted for silence as a response to my email because he figured that things would look differently with time. And in our conversation, I learned some things about Randy that I hadn't known before, like the fact that he's a big advocate of women and hates it when we don't get what we deserve. If he was abrasive in negotiating with my client, he felt he was doing it on my behalf. Apparently, Randy also likes to defend and protect his clients—in this case, me—to the end.
Twelve-step programs advocate "making amends;" Landmark Education teaches "getting complete." Whatever you call it, there's a lot to be gained from doing it.
Here are a few things I re-learn every time I set things right:
Whatever "wrong" someone else commits, the only person I have control over is me. I can choose to be a good role model … or not.
I sleep better at night, and focus more during the day, when I suck it up and clean up my messes.
Real-time conversations are far better than emails where tricky relationship situations are concerned.
When I take responsibility, others usually do the same. When I'm open to learning, others usually are too.
Mistakes provide a unique opportunity to build intimacy in a relationship.
New connections and opportunities almost always arise from difficult conversations.
Although sooner is certainly better, late is far better than never.
What it takes to clean up a mess are qualities that I exhibit more on some days than others: courage, humility, self-awareness. That sounds an awful lot like what it takes to cultivate enduring relationships that are built on a solid foundation of trust.
Thanks, Randy, for being such a good teacher.
A version of this Weekly Tip was originally posted on Forbes.com.
Make It Real
This week, consider those who have been your best teachers in life—not the easiest teachers, the best ones. Reflect on your own high horse adventures, or times you've been otherwise triggered, and by whom. For what parts might you take responsibility?
Learn More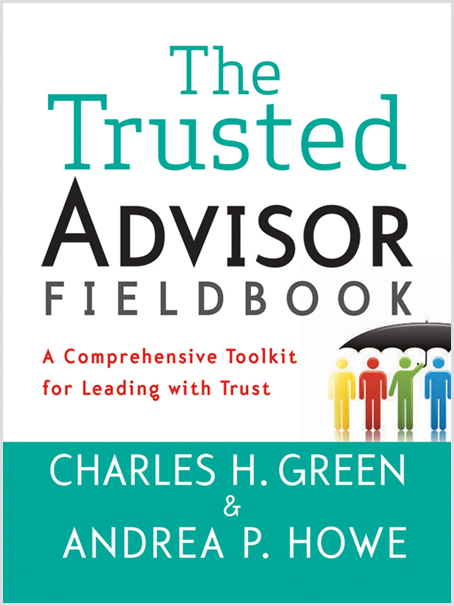 Read why blame is anathema to both trust and good management, from our friends at Trusted Advisor Associates, or brush up on ten common partnering barriers in Chapter 7 of The Trusted Advisor Fieldbook.
The following two tabs change content below.

Andrea Howe
As the founder of The Get Real Project, I am the steward of our vision and our service offerings, as well as a workshop leader and keynote speaker. Above all else, I am an entrepreneur on a mission: to kick conventional business wisdom to the curb and transform how people work together as a result. I am also the co-author, with Charles H. Green, of The Trusted Advisor Fieldbook (Wiley, 2012).

Latest posts by Andrea Howe (see all)