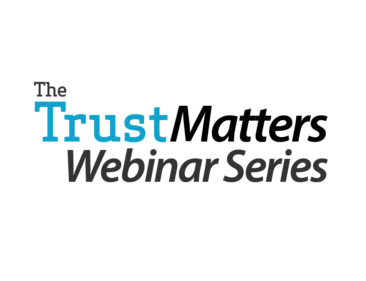 Time flies when you're having fun. November 2021 will mark 10 years since The Trusted Advisor Fieldbook: A Comprehensive Toolkit for Leading with Trust hit the streets.
Watch this very special webinar with Trusted Advisor Associates founder Charles H. Green and his co-author Andrea P. Howe to learn how to turn the concepts and frameworks of trust-building into everyday actions—for any professional role.
In this exclusive interview moderated by Trusted Advisor Associates CEO Noelle Mykolenko, Charlie and Andrea will share:
– Their original inspiration for writing The Fieldbook;
– The biggest differences between trust-building in theory and trust-building in practice;
– What has turned out to be the most relevant and lasting insights from their collaboration a decade ago; and
– What they would do differently if they had to write it all over again.
The Trust Matters Webinar Series is hosted by Trusted Advisor & The Get Real Project. Register for upcoming webinars and view past ones at: www.trustedadvisor.com/webinars