This post is part of our Monthly-ish Tips series.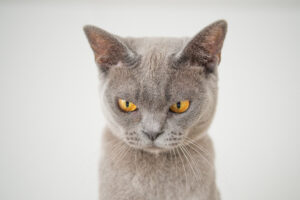 My spouse and I were recently on the hunt for a favorite electrician for house stuff—one that would finally be our "go to" to call on, after having tried several. This one came so close. And then they made a trust-related mistake that had nothing to do with the quality of their work. I recognize the mistake as one that a lot of sellers make, especially in professional services. Do you?
Quick situation brief:
Awesome customer service experience overall leading up to electrician team's arrival. Agreement made up front to scope out job for small fee that gets waived if work proceeds.
Some confusion about on-site estimate (given in my absence), though not discovered until later. Work approved … and proceeds.
Continued awesome customer service experience during 90-minute performance period. Team is courteous, knowledgeable, helpful. Work even better than expected.
By end of job, am back home and the one on deck to pay. See final bill, which is huge and apparently at highest end of estimate provided while out, and involuntarily react: "Holy sh–!"
Lead electrician immediately responds with 10% discount "because in the end it took us less time than we thought it would."
Sigh.
It had all gone so well up until that point.
It would have been oddly better had there been no mention of a discount—and definitely not as a result of his own knee-jerk reaction—because then my faith in the amount being fair would have been maintained.
This reminds me of the situation I wrote about in July of 2017 about why your first offer should always be your best offer. Both times it sure appeared that an expressed concern generated more favorable terms than I might have ever known were possible had I said nothing.
Extrapolating from home improvement to professional services, too many times I've had participants in workshops speak proudly in a "game on!" way about how their Big Firm modified its pricing to a client when the client asserted Big Firm's competition was offering more for equal or less money.
From a trust-building perspective, two of the worst things you can do with respect to fees are (1) pad them in the first place and then (2) reduce them without adjusting the exchange of value in some way.
I'm not saying you shouldn't ever change your offer based on client feedback or new circumstances; I'm saying don't arbitrarily change stuff without a good explanation for it, especially if you're adding more to the kitty. And pretty please don't do it because you're motivated—positively or negatively—by a threat, even if that threat is as benign as a well-meaning electrician's momentary discomfort.
That's you-centered, not client-centered. And the cost of your untrustworthy actions over time could be big.
Make It Real
This week, reflect on your negotiating practices. What have you historically done when faced with a "threat?" How might you think and act in a more trustworthy way in the future?
Learn More
Find out more about Charlie Green's and my take on trust-based negotiations in Chapter 26 of The Trusted Ad­­­visor Fieldbook.
Closing note about the electrician: I did call the office to express my concerns about the fee being accurate and fair. The person I spoke with was uncomfortable and defensive. So, yeah, still ISO an electrician for the long-haul …
The following two tabs change content below.
Andrea Howe
As the founder of The Get Real Project, I am the steward of our vision and our service offerings, as well as a workshop leader and keynote speaker. Above all else, I am an entrepreneur on a mission: to kick conventional business wisdom to the curb and transform how people work together as a result. I am also the co-author, with Charles H. Green, of The Trusted Advisor Fieldbook (Wiley, 2012).
Latest posts by Andrea Howe (see all)