This post is part of our Weekly Tips series.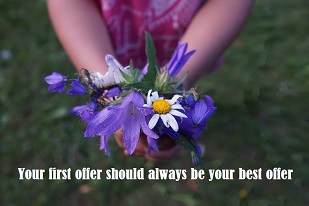 I had an experience with a bank recently that provides a cautionary tale that far too many in professional services need to hear and learn from. It has to do with how we respond when we feel threatened, and the short- and long-term risks of what might seem like a heroic move.
Briefly: I initiated a relationship with a regional bank after my very large bank declined my request for a bigger business line of credit. Not only smarting from the rejection, I was really annoyed at how impersonal Big Bank's process was. (The bad news, which ultimately came in the form of a letter, was six people removed from the person I started with in the branch, whom I never heard from after our first interaction.) So I thought I'd give a "friendlier" bank a try.
The person I spoke with at Small Bank was as nice as she could be. Very personable. Listened carefully (or at least appeared to) to what I needed. Responded very quickly to my request.
The problem: The first offer she made showed she hadn't been listening at all. It left me worse off (a replacement line of credit at a higher interest rate).
The bigger problem: When I replied that this was a problem, she came back within an hour with a new offer—lower interest, even more credit than I had originally asked for, and other more favorable terms.
[Tweet "Why your first offer should always be your best offer. #getreal"]
Naturally, this left me thinking, "Why wasn't that your offer in the first place?" Whatever the truth was, it sure appeared that the threat of losing my business generated far more favorable terms than I might have ever known was possible had the first offer been OK.
I know for sure this tale isn't just a banking story because this little scenario unfolded not long after a participant in one of my workshops spoke proudly in a "game on!" way about how her Big Firm modified its proposal to a client. Why? Because the client provided a list of everything the competitor was offering with the expectation that Big Firm do the same without a change in price. And guess what the leader at Big Firm did. She thought it was an example of being client-centered, flexible, and confident. I suggested (nicely—probably too nicely in hindsight) it was an example of being untrustworthy.
You know that saying about how we teach people how to treat us? Is it any wonder clients see how much they can get out of us? We're anything but blameless here.
I'm not saying you shouldn't ever change your offer based on client feedback or new circumstances; I'm saying don't arbitrarily change stuff without a good explanation for it, especially if you're adding more to the kitty. And please-oh-please don't do it because you're motivated—positively or negatively—by a threat. That's you-centered, not client-centered. And the cost of your untrustworthy actions over time will be big. There's more than just this one deal at risk. You might lose the client entirely (as Small Bank has) or create a monster that everyone in your organization will get to negotiate with forevermore.
You also might get made a public case study of how not to do business.
Make It Real
This week, take a good, hard look at your negotiating practices. What have you historically done when faced with a "threat?" How might you think and act in a more trustworthy way in the future?
Learn More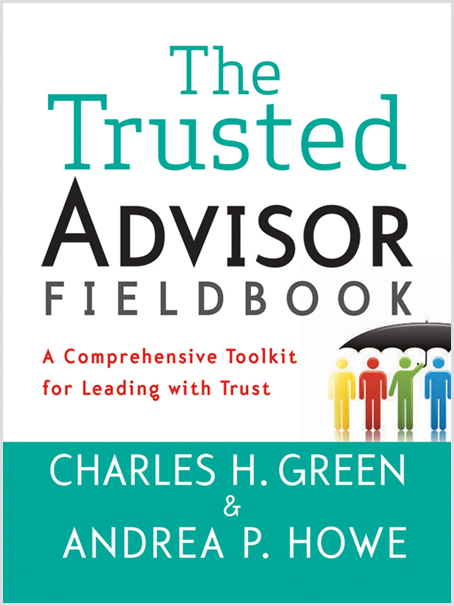 Find out what to do when your client demands price cuts, from our friends at Trusted Advisor Associates, or brush up on trust-based negotiating in Chapter 26 of The Trusted Advisor Fieldbook.
The following two tabs change content below.
Andrea Howe
As the founder of The Get Real Project, I am the steward of our vision and our service offerings, as well as a workshop leader and keynote speaker. Above all else, I am an entrepreneur on a mission: to kick conventional business wisdom to the curb and transform how people work together as a result. I am also the co-author, with Charles H. Green, of The Trusted Advisor Fieldbook (Wiley, 2012).
Latest posts by Andrea Howe (see all)