This post is part of our Monthly-ish Tips series.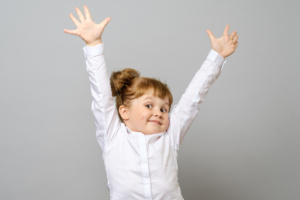 The celebration of my recent 300thWeekly-ish Tip continues a little longer. Last time I shared seven "fan favorites"; this time I offer a recap of my own personal favorites.
I started with a list of 25 or so in a few different categories: my favorite rants, my favorite explorations of trust paradoxes, my favorite reflections on trusted advisor mastery as personal mastery. In the end, I chose to feature four favorites in the category of "humorous and/or clever but also poignant." (Which also happens to be my favorite movie formula, but I digress.)
A reprise of "Why humor is like a multi-tool for trust building" (January 2020) sets the stage by making the case for humor as an unexpected yet essential part of anyone's relationship-building toolkit. I liken humor to a Swiss Army Knife or Leatherman™ multi-tool because it helps in myriad ways when used effectively: use it to break an awkward silence, fall on your sword, express or invite empathy, and even build your credibility. The best news is you don't have to be funny or a good joke-teller to have humor on your side.
Add in my three favorite posts with humor-infused stories or messages:
What to do when you accidentally say, "I love you" to a client (December 2017). This one reprises a favorite story told by co-author Charlie Green. Even if you've never accidentally said these three little words to a client or colleague, you've probably been in a situation where you want nothing more than to pretend something never happened or got said. Find out what to do instead.
Why you should put more "blah blah blah" into your communications (June 2019). A clever Southwest Airlines flight attendant got my attention by (literally) inserting "blah blah blah" into the usual spiel prior to takeoff. They got me thinking about all the times clients tune out because we're basically saying nothing distinctive—like when we talk about our company background (blah blah blah) or when we answer questions such as, "Why should we choose you?" (blah blah blah) and, "What makes you different?" (blah blah blah). Read more to discover specific ways to say something that actually rises above the din.
A lesson in how to get others' attention from an unexpected source (October 2019). Equally clever and humorous are tourism officials for the state of Nebraska, who once worked hard to move up from dead last on the list of states Americans wanted to visit. The result was a funny and brutally candid state slogan along with a series of self-deprecating ads. Whether you're devising an ad, formulating an email, crafting a presentation, or simply trying to stand apart in a conversation, there's something to be said for just the right blend of candor, cleverness, and self-deprecation.
If none of these caused a chuckle or a "hmmmm" today, there's always the Weekly-ish Tips archive.
The following two tabs change content below.

Andrea Howe
As the founder of The Get Real Project, I am the steward of our vision and our service offerings, as well as a workshop leader and keynote speaker. Above all else, I am an entrepreneur on a mission: to kick conventional business wisdom to the curb and transform how people work together as a result. I am also the co-author, with Charles H. Green, of The Trusted Advisor Fieldbook (Wiley, 2012).

Latest posts by Andrea Howe (see all)