This post is part of our Monthly-ish Tips series.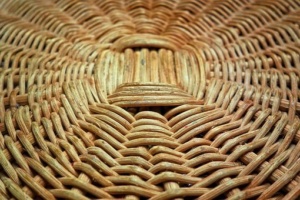 In June, I began a series of Weekly Tips dedicated to White corporate people like me to help us all better understand what's required to build trust across racial differences. This one adds to my posts on White privilege and unconscious bias, and it's the last of the big topics I'm going to address for a bit.
But first, a get real moment: This brief series hasn't been easy. I've written in fits and starts since June, with as many posts covering my internal churn as they have the topic at hand. I've publicly attributed my infrequent writing to the pandemic and its effect on my business while privately wrangling unproductive feelings of guilt and shame for losing steam. I've also paused to consider in a more productive and matter-of-fact way that my privilege makes it possible to simply step out of conversations about race any time, with virtually no material impact on my own day-to-day life.
I got myself moving again in part by re-reading Stanford Instructor Thomas Igeme's brilliantly written LinkedIn article from June, Dear Newly Activated Black Ally. I am re-energized by his positive and affirming words ("Because of you, I have more hope than I have had in a very long time that real, lasting change is possible in our lifetime") and re-connected to my commitment as a result of his plea for stamina ("We're going to need you here for a while … Stick around past the social media campaigns, and the next news cycle. Stick around past the corporate statements and diversity pledges.")
So, today I circle back to a post I started many weeks ago on systemic racism—a critical topic on the pathway to racial literacy.
Systemic Racism 101  
Systemic racism is sometimes referred to as institutional racism or structural racism.
Here's an example that I found especially compelling when I first learned about systemic racism as a 30-something: The suburban middle class of the U.S. was largely facilitated by a collection of programs and policies that specifically excluded African Americans. Case in point: In the 1930's and 40's, home ownership was first opened up to millions of average Americans for the first time with government subsidized low-cost loans that were far more available to all-White communities because the national appraisal system tied property value and loan eligibility to race.
The Federal Housing Administration also subsidized builders who were mass-producing entire subdivisions for Whites with the requirement that none of the homes be sold to African Americans.
That last sentence is worth a re-read.
There's also the compounding effect of these policies to consider. Without the ability to make an initial investment in a home, Black families couldn't begin to build wealth that would provide security and benefits for many generations to come.
And the housing example is only one of many.
Systemic racism is so important to our global conversation about racial justice that editors of the Merriam-Webster dictionary recently updated its definition of "racism" to include a reference to systemic oppression. This is thanks to an email request sent by a young Black woman. (Thank you, NM, for this info.)
The sneaky thing about systemic racism is that it doesn't depend on your intention to promote certain groups and exclude others. You can personally think you feel only positive feelings for a Black person, a Brown person, or any person, and still participate in—and benefit from—systemic racism.
There's another couple of sentences worth a re-read.
My Own Experiential "Aha"
One simple and quick way to get the impact of systemic forces in play in general is to watch a "privilege walk," which calls attention to racial privilege and more. I actually got to participate in one during that 30-something learning period. At the risk of sounding hyperbolic, it was mind-blowing.
I think it's important to note that the practice overall has its critics because of how the results can adversely affect participants who are in marginalized groups. I also think it's possible that by watching a video of a privilege walk you can get at least a taste of the "aha" that I got from doing one: there are things that some people are simply born into that provide a multitude of advantages. That sounds so basic and obvious as I write it now, but I was largely clueless in any kind of meaningful way until my own privilege walk experience.
Bottom line: The playing field isn't level. It never has been. And it never will be if we Whites remain silent and on the sidelines and don't recognize the role we play in keeping that playing field unlevel. As Thomas Igeme says, "We need you to challenge the system, not until you get too exhausted to do it anymore, or too distracted to pay attention to its impact, or too overwhelmed by the complexity of the issue. We need you to challenge the system until it changes. To buckle down for the long-haul."
What Lies Ahead
Toward that end, I'm excited for what 2021 has in store as we go to work in a very deliberate way on deepening the levels of trust across the organizations we serve. So far at least three clients have asked that we specifically integrate key lessons about how to create conscious relationships across differences into our work with them. Watch this space in the coming months as we learn and grow from those experiences.
I'll keep working on my stamina in the meantime, with all the dedication and grace and compassion that requires.
Here's to an extraordinary new year with new possibilities for real connection for us all.
Make It Real
Deepen your understanding by watching a thought-provoking video by former NFL player Emmanuel Acho that addresses the un-level playing field clearly and powerfully in his YouTube series, "Uncomfortable Conversations with a Black Man." Or read The Color of Law, which comes highly recommended by a trusted colleague (thank you, AW).
You might also consider Dr. Eddie Moore Jr.'s 21-Day Racial Equity Habit Building Challenge© as a powerful and enlightening way to start the new year.
The following two tabs change content below.

Andrea Howe
As the founder of The Get Real Project, I am the steward of our vision and our service offerings, as well as a workshop leader and keynote speaker. Above all else, I am an entrepreneur on a mission: to kick conventional business wisdom to the curb and transform how people work together as a result. I am also the co-author, with Charles H. Green, of The Trusted Advisor Fieldbook (Wiley, 2012).

Latest posts by Andrea Howe (see all)