This post is part of our Monthly-ish Tips series.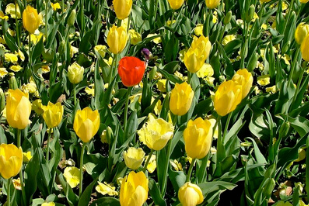 During the recent holidays I was once again struck by the amount of generic and/or undifferentiated holiday cards, ecards, emails and more in circulation. Now's a good time to plan more distinctive approaches in the new year. Hint: Valentine's Day is just around the corner. Here are four tips for client reach-outs that pack a punch.
Find holidays/events/milestones to celebrate that are distinctive. So many organizations get on the Christmas bandwagon, even though a lot of people don't even celebrate Christmas. Personally, I like a New Year's message better than a December message of any kind. Even better, I prefer opportunities to reach out that most don't consider.

In the U.S., less traditional celebrations include Mother's/Father's Day, Fourth of July, Thanksgiving (a great opportunity for notes of gratitude) and birthdays. I've been known to send Valentine's Day cards to my clients. Yes, there's a way to do it that's fun, not weird. And this year The Get Real Project is launching an ongoing program to send hand-written anniversary cards with small tokens stuffed inside to celebrate the date we first worked with a client. We're doing this retroactively, not just with new clients in 2019.

I also have one client—a Northern American firm that was acquired by a Danish company—where some of the Americans send notes to their American clients on a Danish holiday. Recipients get acknowledged and learn something, and at a time when few others are making contact.
Be creative with your choice of medium. It's far too easy to use email and social media to blast generalized messages. The easy route is rarely the route with the best payback. Paper stuff usually stands apart in this day and age. Texting can too, as long as the messages aren't generic.

In the past, I've appreciated customized SMS messages from clients and colleagues. I also have one client that creates a video every year that features select staff sharing things like favorite moments from the past year, uncommon holiday traditions, or what they're grateful for. I think that's interesting and fun.
Personalize your messages any way you can. Yes, this takes time and effort, though usually less than you think. Don't let technology lure you into sending generic images with nonspecific messages. That always feels SPAMmy to me, like those "Congrats on your work anniversary" messages on LinkedIn.

Far better alternatives include a customized subject line and note, a short and sweet email that's truly only for the recipient, and a handwritten card. If you feel overwhelmed at the prospect of doing a lot of handwriting, consider CEO Sheldon Yellen who sends approximately 12,000 handwritten notes to employees every year. Suddenly a few dozen—or even 100—cards doesn't seem like that much.

Noteworthy: When I've received personalized messages, I've always taken the time to say thank you, which means every single reach-out resulted in a conversation that actually contributed to our relationship.
Add a touch of humor. My all-time favorite from December 2018: A JibJab message from a client and his spouse, doing "The Macareindeer." It's distinctive, personal, and funny all in one. There's no shortage of free JibJab templates that can be used any time of year, along with GIFs, and funny memes and greeting cards.
Why not resolve this year that if you're going to reach out to people, then reach out. To people. And do it in creative ways that make a difference for your relationships.
Make It Real
This week, make a plan for at least one distinctive reach-out initiative in 2020—with clients, colleagues, or both. Involve your team if you have one.
Learn More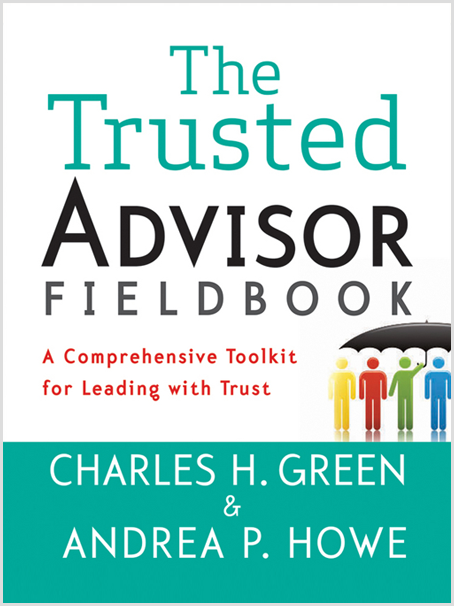 For the other end of the spectrum, read about the dark art of ghosting in business, from our friends at Trusted Advisor Relationships, or brush up on trust-based networking dos and don'ts in Chapter 12 of The Trusted Advisor Fieldbook.
The following two tabs change content below.

Andrea Howe
As the founder of The Get Real Project, I am the steward of our vision and our service offerings, as well as a workshop leader and keynote speaker. Above all else, I am an entrepreneur on a mission: to kick conventional business wisdom to the curb and transform how people work together as a result. I am also the co-author, with Charles H. Green, of The Trusted Advisor Fieldbook (Wiley, 2012).

Latest posts by Andrea Howe (see all)