This post is part of our Weekly Tips series.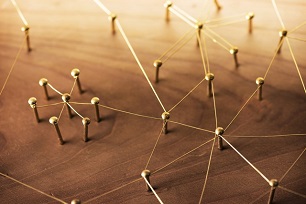 My co-author, Charlie Green, and I are celebrating 10 years of partnership this month. You may have watched
our little Jib-Jab samba
. You may have even sent me a congratulatory message via LinkedIn—in which case, there's a good chance what I say next is going to either offend you or sound ungrateful or both.
It was fun to get LinkedIn messaging email alerts at first. For a little bit. Then it got annoying. Why? Because 74% of them (I counted) all said exactly the same thing.
After the fourth or fifth time reading "Congrats on your anniversary. I hope you're doing well!" I started to catch on—ahh, it's one of those automated things.
When I just now looked back at the messages to tally them, I fully registered the senders for the first time, which spurred good feelings about them (as in, "Oh, look, so-and-so. How nice to hear from her!") At the time—rightly or wrongly, and in spite of what I'm sure were good intentions on the senders' part—all I saw soon after they started to arrive was the canned message. Again and again. Which actually felt a little misleading because it appeared personal at first ("I hope you're doing well!") then turned out not to be. ☹
I'll freely confess to being anything but tech savvy, which can get me into trouble. Sometimes I accidentally press a LinkedIn button that triggers an automated message—like when I'm trying to send a personalized note to invite someone to connect with me (always!) and instead send the generic one. Perhaps that happened here. Perhaps not.
Either way, here's my plea: If you're going to reach out to people, then reach out to people. Consider what it's like to be on the receiving end of you (and dozens or hundreds like you). Steer clear of the all-purpose scripted stuff—even with good intentions it's nondescript at best and backfires at worst. Take a minute to customize your message. Even something simple as "Congrats!" stands apart. One person added my name before the standard message—that helped. A few (9%) actually took more than a few seconds to write something distinctive, in which case I actually took the time to reply (because I was motivated to) and our relationships actually benefited.
For the record, I do appreciate the sentiments I received. I also think it's perfectly OK if you don't have either the time or the energy to customize your messages. Just don't waste your time being like everybody else. If you want to be heard, make the effort to stand out … at least a little.
Make It Real
This week, make a small number of quality connections with people in your network—LinkedIn or otherwise. Go outside the norm. Strive to be memorable … at least a little.
Learn More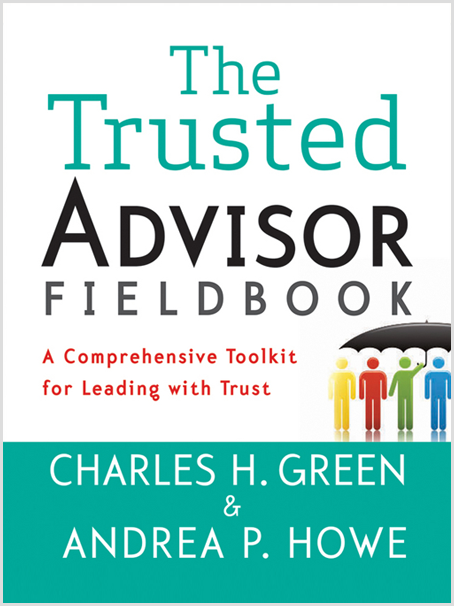 Learn Charlie's point of view on whether social media is the end of friends or the beginning of friendship, or read up on ten best practices for trust-based networking in Chapter 12 of The Trusted Advisor Fieldbook.
The following two tabs change content below.

Andrea Howe
As the founder of The Get Real Project, I am the steward of our vision and our service offerings, as well as a workshop leader and keynote speaker. Above all else, I am an entrepreneur on a mission: to kick conventional business wisdom to the curb and transform how people work together as a result. I am also the co-author, with Charles H. Green, of The Trusted Advisor Fieldbook (Wiley, 2012).

Latest posts by Andrea Howe (see all)