This post is part of our Monthly-ish Tips series.
Apparently the email auto-reply strategy I started writing about in 2012 is gaining more and more popularity. Read on if you're looking for an interesting and inspiring way to stay in touch with your clients—even when you're out of touch.
Many thanks go to a loyal Weekly Tips reader who directed me to a recent NPR report on Kai Ryssdal's Marketplace, in which a cited McKinsey study reveals that the average professional spends 28% of work week managing email. (Just pause to take that in for a moment. That's more than two hours a day if your work week is a mere 40 hours … managing email.) NPR's Automatic Reply series brings some levity to this shocking statistic by collecting and celebrating "the pithy, surprising or otherwise amusing out-of-office email messages pinging around workplaces":
Like the one by Tom Hanley, a retired educator from upstate New York, that simply says, "Gone fishin."
Or the one by Jeremy Tofte, founder of Melvin Brewing, who took his first vacation in more than a year and let others know by auto-reply that he "actually going to try this vacation thing. I heard it's all the rage in France."
Or the clever rhyme that is perpetually returned when you email Virginia Sybert, clinical professor at the University of Washington, alerting you to expect a delayed response because she simply cannot quickly reply to all the questions she receives in her inbox. (She switches the rhyme up every six to eight weeks.)
The marketing experts at HubSpot have also published their 15 favorites out-of-office (OOO) messages. You can even download their do-it-yourself templates.
I've said for many years that an OOO message is one of the simplest and most distinctive ways you can personalize your interactions with people. I'm no longer surprised at the results my clients report when they get a little creative—like getting immediate responses from their otherwise non-responsive clients.
There are many other options if you don't want to go the silly or humorous route. I regularly share favorite quotes, interesting trivia about the city I'm visiting, and sometimes personal tidbits. I once auto-replied, "I'm taking the day off to celebrate my third wedding anniversary …" (and got lots of "happy anniversary" wishes even weeks later.) One senior-level partner in a global firm with a pretty reserved culture once shared via OOO that he was out of the office for his daughter's wedding; he received countless congratulatory replies from a surprising body of people.
Make no mistake, some of my auto-replies still feel risky to put out there; I'm just more confident now because of so many positive reactions. One client emails me periodically just to see what I've come up with lately by way of OOO message. Now that's my kind of business development.
I've said it before and I'll say it again: tailoring is key—not only to your circumstances, but to your own personal style, to your organization's culture, and to your audience's culture. Just don't play it too safely. Part of the point is to take the risk that others might get to know you a little.
Trust is personal, after all.
Make It Real
This week, draft three different auto-replies that you might use the next time you're out of the office (or in the office and needing to manage expectations). Experiment with different levels of personal risk-taking. Then commit to using at least one of your drafts.
Learn More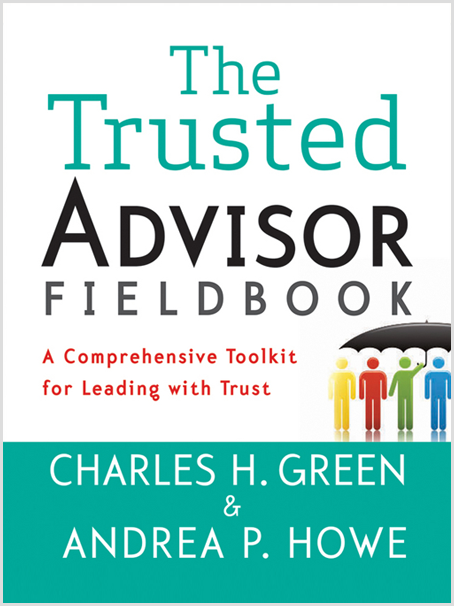 Discover some compelling reasons to take a break from email and work, or refresh on how  your role modeling helps create a culture of trust (or not) in Chapter 29  of The Trusted Advisor Fieldbook.
The following two tabs change content below.
Andrea Howe
As the founder of The Get Real Project, I am the steward of our vision and our service offerings, as well as a workshop leader and keynote speaker. Above all else, I am an entrepreneur on a mission: to kick conventional business wisdom to the curb and transform how people work together as a result. I am also the co-author, with Charles H. Green, of The Trusted Advisor Fieldbook (Wiley, 2012).
Latest posts by Andrea Howe (see all)