This post is part of our Weekly Tips series.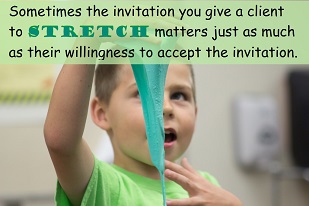 Most of you know by now that I'm a debunk-er of conventional business wisdom, at least when it comes to managing relationships. My latest target: the advice we get to "follow their lead" ("they" being clients). When it comes to trust-building, this can be a really bad idea.
Why? Because sometimes their lead will take us to a place that's too low risk for the kind of relationships that we all want (them as well as us). Trust-building requires personal risk-taking. Mutually rewarding relationships are the prize that advisors and clients alike get for taking those risks—a prize that will elude us if we don't sometimes nudge our clients a little.
Work I did last week perfectly illustrates this point, when I had an opportunity to interview three people who are clients of a firm for which I am soon leading a program. The purpose was to get feedback to share with workshop participants on how they're perceived as trusted (or not) by their clients.
These interviews were conducted virtually and across continents. English was their second language. The option to connect via audio as well as video was provided in the body of the calendar invite, using my teleconferencing software. While I'm always surprised by how relatively few people are inclined towards using video technology, I make sure people are clear they're invited to connect with me that way if only to watch me on their screen. At least that way they get more nonverbal cues from me, and a better sense of who I am.
So … here's what happened, which led me to confirm my "don't always follow their lead" conclusion:
Interviewee #1 joined only via audio. I asked if he had access to his computer (he did) and let him know how to find the link to click to at least see me, if not also be seen. (Note: it was tempting not to bother to take the time to do this. It always is.) His reply: "Audio is just fine." And it was.
Interviewee #2 joined only via audio. I did the same as with #1 (and felt the same temptation not to bother). He was game. He fumbled a bit trying to get his camera working, which gave us something to chuckle about. Most of the time I only saw the ceiling of his office, which we also chuckled about. I did get a glimpse of him at the beginning and end of the interview when he turned his camera towards me, and he could see me the whole time. At the end of the conversation, he mentioned that he'd like to have more video-supported conversations with the firm (the people who asked me to do these interviews in the first place) and asked me to be sure to pass that message along. Interesting.
Interviewee #3 joined via video. Easy peasy. We had a lively and productive conversation. Would he have requested video had I only joined via audio? Maybe. Probably not.
I actually can't decide if the greatest gains were made with #1 or #2—#1 because I offered the invitation and maybe even planted a seed. Maybe the next time he's given an opportunity to do something a little differently, by me or anyone else, he'll accept. Maybe that will make possible something that wasn't otherwise possible.
If you know me as a debunk-er, you also know I'm not saying you should never follow their lead. Sometimes it's the absolute right thing to do. Trustworthiness gets built when you're respectful of their boundaries, and when you show you're really listening.
And sometimes the invitation to stretch matters just as much, both for them and for you, as the willingness to accept the invitation and the results you therefore get.
Make It Real
This week, look for at least five opportunities to invite others to follow your lead on something, video-teleconferencing or otherwise. What do you learn—about you and about them?
Learn More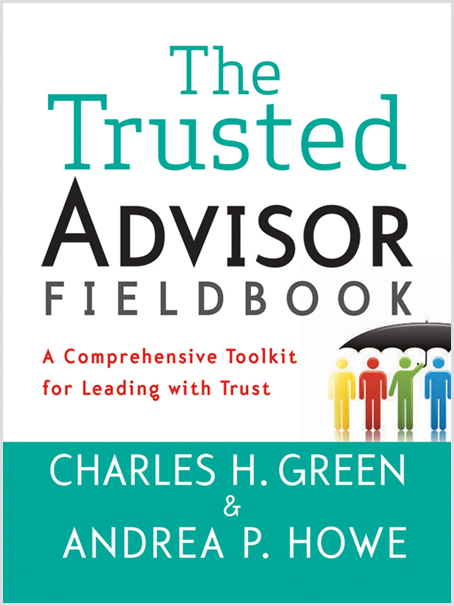 Read up on building trust in virtual teams, from our friends at Trusted Advisor Associates, or familiarize yourself with the importance of familiarity when it comes to building trust at a distance in Chapter 27 of The Trusted Advisor Fieldbook.
The following two tabs change content below.

Andrea Howe
As the founder of The Get Real Project, I am the steward of our vision and our service offerings, as well as a workshop leader and keynote speaker. Above all else, I am an entrepreneur on a mission: to kick conventional business wisdom to the curb and transform how people work together as a result. I am also the co-author, with Charles H. Green, of The Trusted Advisor Fieldbook (Wiley, 2012).

Latest posts by Andrea Howe (see all)