This post is part of our Weekly Tips series.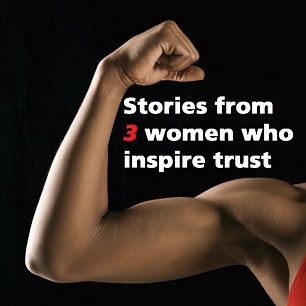 This week's tip is a retrospective on three extraordinary women, each of whom have something to teach us about trust-building:
My mom. If you're anything like me, you had a mom who made you do chores when you were a kid. Decades later I'm ever-grateful to mine for having me do one particular thing so many times that it's now easy and comfortable, and helps me directly with my business development efforts. Click here to find out what it is.
The pop diva. There's a good chance you know a lot more about Lady Gaga than I do (pretty much everyone does), and I gather from public opinion there's a good chance you have some negative views. That's OK. I dare us all to learn something from her. Click here to see a particularly vivid example of a Gaga-inspired recipe for executive presence (and trust-building) with the following main ingredients: confidence, other-focus, and humanity.
The news broadcaster. I don't watch much TV, so it's no surprise that I didn't know much about Robin Roberts, one of the most popular news broadcasters in the U.S., until I read an article about her in an airline magazine. Click here to find out what was actually most striking to me from the write-up: two examples of how she let her guard down on the air in front of millions of viewers, and the career boosts that resulted each time.
Which story inspires you the most?
Make It Real
This week, look for the women in your life who can teach you something about leading with trust. What do you most admire about them? How might you emulate those traits?
Learn More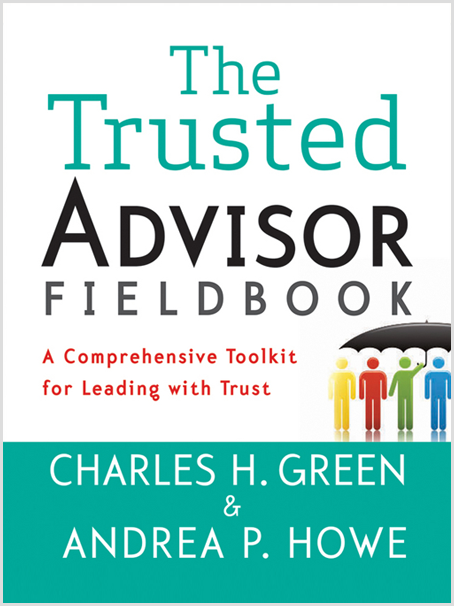 Find out why some men don't trust women in the workplace, according to our friends at Trusted Advisor Associates, or read Lynn P's story about telling a difficult truth in Chapter 9 of The Trusted Advisor Fieldbook.
The following two tabs change content below.

Andrea Howe
As the founder of The Get Real Project, I am the steward of our vision and our service offerings, as well as a workshop leader and keynote speaker. Above all else, I am an entrepreneur on a mission: to kick conventional business wisdom to the curb and transform how people work together as a result. I am also the co-author, with Charles H. Green, of The Trusted Advisor Fieldbook (Wiley, 2012).

Latest posts by Andrea Howe (see all)