This post is part of our Weekly Tips series.
If you're anything like me, you had a mom who insisted that you send a hand-written thank you note any time you received a gift. Oh how I dreaded sitting down to crank one of those out. It was, simply put, a chore.
Decades later I'm ever-grateful to my mom for having me do something so many times that it's now easy and comfortable. Why? Because a hand-written note is a striking differentiator in today's low-touch, technology-driven world.
A handwritten message is also versatile. It's a great way to:
Tell an existing client something you appreciate about them
Share with a new acquaintance something that struck you favorably about your first meeting
Let a past client know they're on your mind
Brighten the day for someone in a support role.
It's all the better if you have to make a little extra effort to track down a good snail mail address; they'll know it really mattered to you that they get your communication.
Here's an added bonus: The brief time it takes to express yourself is time spent present to gratitude rather than everyday stress. I don't know anyone who can't benefit from that.
Make It Real
This week, send three hand-written notes of thanks or appreciation.
Tips: I like to have a stack of assorted stationary on hand in my office. I also tuck a few blank note cards into my travel folder—they're a great way to fill time during takeoff and landing. And if your mom wasn't as fervent as mine, I just found some handy tips for how to structure your note online.
Learn More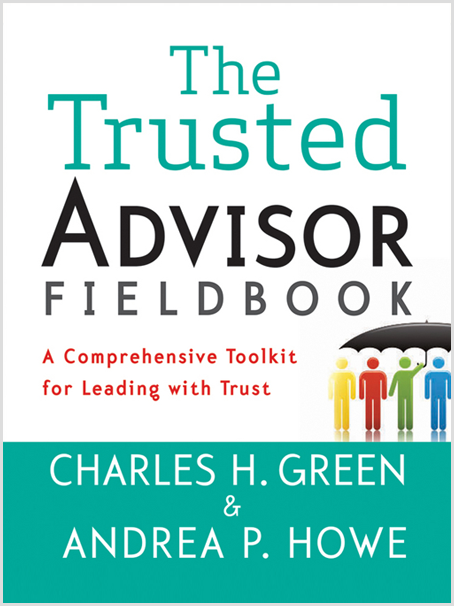 Learn more about the difference gratitude makes from our friends at Trusted Advisor Associates, or read a story of how a hand-written note sealed a deal in Chapter 11 of The Trusted Advisor Fieldbook.
The following two tabs change content below.

Andrea Howe
As the founder of The Get Real Project, I am the steward of our vision and our service offerings, as well as a workshop leader and keynote speaker. Above all else, I am an entrepreneur on a mission: to kick conventional business wisdom to the curb and transform how people work together as a result. I am also the co-author, with Charles H. Green, of The Trusted Advisor Fieldbook (Wiley, 2012).

Latest posts by Andrea Howe (see all)