This post is part of our Weekly Tips series.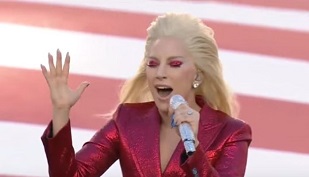 I'm not much of a sports enthusiast.
When a friend asked me about my plans for Super Bowl 50, I half-jokingly replied, "That's a sporting event, right?"

I'm also woefully out of touch with pop culture. Which is why said Super Bowl was the first time I ever heard Lady Gaga sing.
Yes, that's embarrassing to admit. And yes, I'm writing a weekly tip about Lady Gaga. Bear with me.
I actually didn't catch Lady Gaga's live rendition of The Star Spangled Banner, the U.S.'s national anthem, which historically opens the enormously popular (American) football game; I saw a post sharing the footage on Facebook the next morning. (In my pop culture defense, I am on Facebook.)
Maybe I got caught up in the moment, I dunno. The emotional tugs in the video montage—like shots of the players/coaches in solemn reverence, and the cut to U.S. troops in Afghanistan just as Lady Gaga belts out, "the flag was still there"— certainly had their effect. Whatever the contributors, I just know I was moved. And I was immediately struck by the single word that came to mind while watching Lady Gaga do her thing: presence.
I looked for clues about why she had touched me so by watching the video a few more times and doing a little Internet digging. I found a concert documentary from 2011, including one pre-concert scene where the mega-star breaks down in tears. "I still sometimes feel like a loser kid in high school," she confesses. (I can relate to that.) On her way to reclaiming her ground, she then says, "I'm fighting for every kid that's like me." Soon after she bows her head in spoken prayer. Religious-anything aside, the footage suggests this international celebrity has demons like the rest of us, and works on herself to re-center.
With this brief research, I started to pull together a little Gaga-inspired presence recipe (which, by the way, looks an awful lot like a recipe for trust-building):
Confidence. At the beginning of her Super Bowl performance, her demeanor conveys "Oh, yeah, I got this" and at the end, "Oh, yeah, I did it." It's hard to deny.
Other-focus. In the first lines of the anthem, "Oh say can you see … " she points a single finger at the audience on the words "you see." And in the dramatic last line, " … and the home of the brave," she pans her whole outstretched hand at the audience on "brave." (Fighting for every kid that's still like her?)
Humanity. While she didn't pause mid-Super Bowl to offer tearful insight into her insecurities, they're there. They shape her. She overcomes them to do what she says being a rock star is all about: getting to touch people.
The items on this list map closely to a lesson I once learned from Kristi Hedges, author of The Power of Presence. Kristi says connection is key to executive presence—being accessible enough that others can relate to you. And she asserts that the core of this relatedness or connection is the ability to balance competency with vulnerability. Not competency and command, but competency and vulnerability.
There's a good chance you know a lot more about Lady Gaga than I do (pretty much everyone does), and I gather from public opinion there's a good chance you have some negative opinions. That's OK. She's still my Super Bowl hero. And I dare us all to learn something from her.
Make It Real
This week, keep a daily journal of your observations of others who have "presence," what they do to convey that, and how you might adopt some of their habits.
Learn More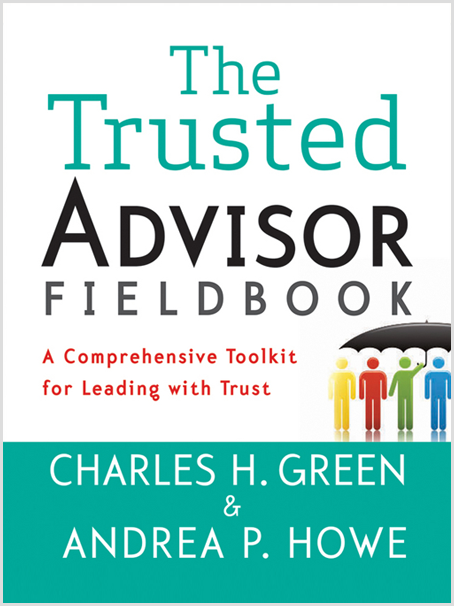 Read more about the power of vulnerability in business or discover five ways to get to know your own strengths better in Chapter 10 of The Trusted Advisor Fieldbook.
The following two tabs change content below.

Andrea Howe
As the founder of The Get Real Project, I am the steward of our vision and our service offerings, as well as a workshop leader and keynote speaker. Above all else, I am an entrepreneur on a mission: to kick conventional business wisdom to the curb and transform how people work together as a result. I am also the co-author, with Charles H. Green, of The Trusted Advisor Fieldbook (Wiley, 2012).

Latest posts by Andrea Howe (see all)