This post is part of our Weekly Tips series.
Emily's got more to offer for anyone struggling to find just the right way of saying something meaningful and beautiful. She calls them "Awkward Cards." They feature quotations that call out the messiness and weirdness of relationships.
I dare you not to chuckle when you sample these:
Emily's awkward birthday card: "For your birthday I wanted to give you something perfect that also seemed effortless. Like I just nonchalantly picked it up on the way home from the farmers market or working out or whatever, so you'd be all impressed by both my extreme smoothness and killer gift-giving ability."
And then in small font: "But that didn't really work out."
Emily's awkward dating card: "I know we're not, like, together or anything but it felt weird to just not say anything so I got you this card. It's not a big deal. It doesn't really mean anything. There isn't even a heart on it. So basically it's a card saying hi."
And then in small font: "Forget it."
I love how disarming the messages are. Because let's face it, even if we can't relate precisely to these awkward moments (though I bet 99% of us can), we can relate to feeling awkward, period. And the laughter that bubbles up? That's the laughter of recognition, which creates an immediate bond—with Emily, with your card-giver, with your fellow humans.
Thanks to Emily for another great template for anyone looking for more authentic and lighthearted ways to communicate.
Make It Real
This week, look for ways to acknowledge the awkwardness of everyday business life (or just life, for that matter). How might tailor that email or that PowerPoint deck? Create a little levity in the process.
Learn More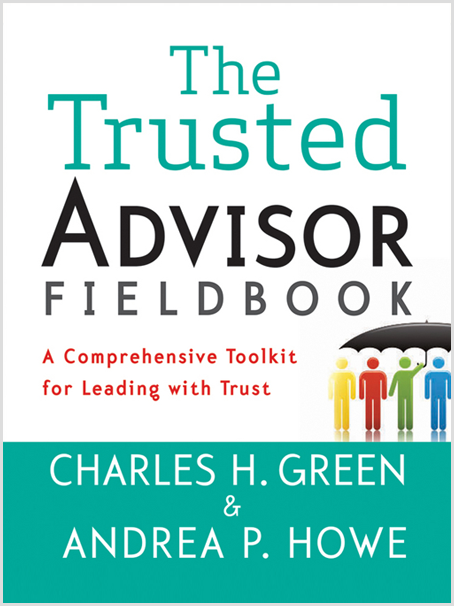 Read more about building intimacy in your work relationships or brush up on a variety of ways to lower your self-orientation in Chapter 4 of The Trusted Advisor Fieldbook.
The following two tabs change content below.

Andrea Howe
As the founder of The Get Real Project, I am the steward of our vision and our service offerings, as well as a workshop leader and keynote speaker. Above all else, I am an entrepreneur on a mission: to kick conventional business wisdom to the curb and transform how people work together as a result. I am also the co-author, with Charles H. Green, of The Trusted Advisor Fieldbook (Wiley, 2012).

Latest posts by Andrea Howe (see all)