This post is part of our Weekly Tips series.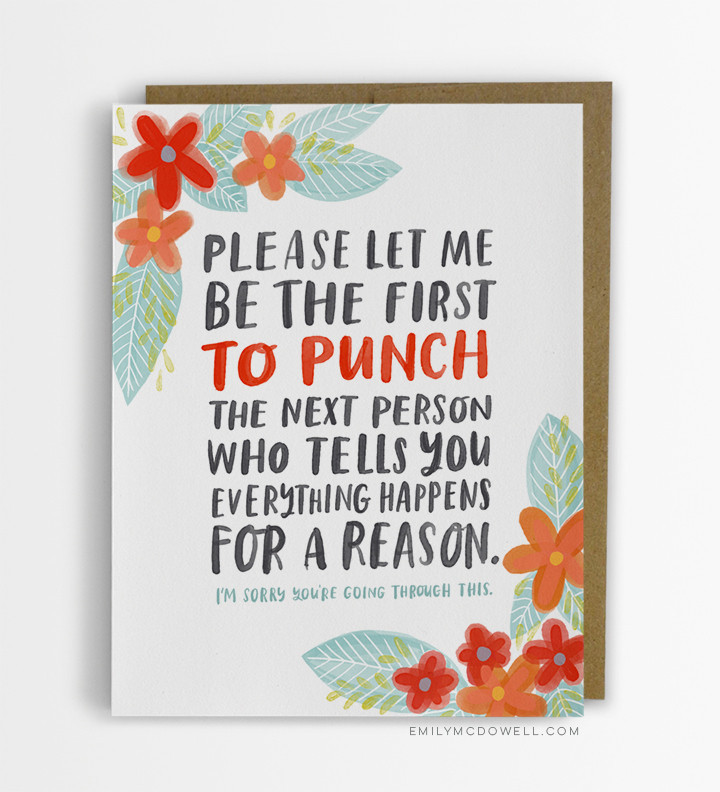 A very close friend of mine was recently diagnosed with breast cancer. This means I've gotten a closer look than ever before at what it's like to be a cancer patient—someone on the receiving end of a lot of well-meaning (and misguided) gestures, among myriad other challenges. And while it may seem like an odd or inappropriate link to make, cancer offers valuable communication lessons for anyone who's in the relationship business.
The experience with my friend made me remember a series of distinctive greeting cards I once read about. They were developed by Emily McDowell, an artist and cancer survivor, who recognized a need for "better, more authentic ways to communicate about sickness and suffering" from her own experience of isolation when friends and family either disappeared because they didn't know what to say, or said exactly the wrong thing unintentionally.
The cards are brilliant. They say things like:
"Please let me be the first to punch the next person who tells you everything happens for a reason. I'm so sorry you're going through this."
"I'm so sorry you're sick. I want you to know I will never try to sell you on some random treatment I read about on the internet."
"I promise never to refer to your illness as a 'journey.' Unless someone takes you on a cruise."
"One more chemo down! Let's celebrate with whatever doesn't taste disgusting."
"I'm really sorry I haven't been in touch. I didn't know what to say."
Themes: levity, honesty, and genuine empathy.
What a great template for anyone looking for better and more authentic ways to communicate, period.
Make It Real
This week, focus on being empathic in all your interactions. Stop to show you're really tuned in to what people are saying (both the words and the "music") before you ask your next question or make your next comment. See what happens if you're also willing to take a risk and be real while you're at it.
Learn More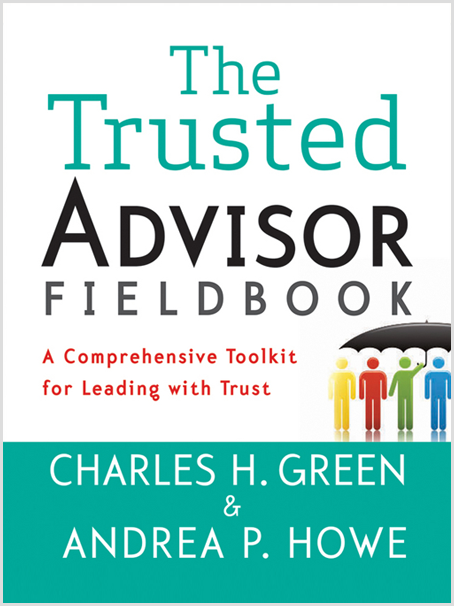 Read more about seven listening best practices, or find out why empathy is best expressed as statements, not questions, in Chapter 6 of The Trusted Advisor Fieldbook.
Talk to you soon.
P.S. My friend's prognosis is excellent.
The following two tabs change content below.

Andrea Howe
As the founder of The Get Real Project, I am the steward of our vision and our service offerings, as well as a workshop leader and keynote speaker. Above all else, I am an entrepreneur on a mission: to kick conventional business wisdom to the curb and transform how people work together as a result. I am also the co-author, with Charles H. Green, of The Trusted Advisor Fieldbook (Wiley, 2012).

Latest posts by Andrea Howe (see all)