This post is part of our Monthly-ish Tips series.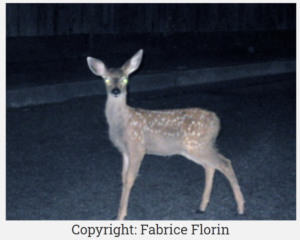 Many of you know my Mom passed away a couple of months ago (I wrote about three trust lessons as a tribute), and some of you know she was actively dying over a two-week period. I learned an important lesson about asking questions during those two weeks. The lesson is applicable to a lot of different circumstances and relationships, including the comparatively more mundane everyday business interactions—particularly between consultant/advisor and client.
The Important Lesson (Part I): Sometimes questions are really hard to answer and therefore create distance rather than connection.
The Important Lesson (Part II): Sometimes the issue isn't so much with which question is asked, but that any question is asked.
I had many friends and colleagues checking in with me during this last chapter of my mom's life, and I am grateful for every single one. By far the most helpful reach-outs were the short and simple text messages saying things like, "Thinking of you" or, "Sending love." It was usually really easy to respond to those, though what a lovely gift that I didn't feel like I had to. The communications contributed to me while asking absolutely nothing of me, which was especially appreciated at a time when I didn't have a lot of extra to give.
I noticed, by contrast, how it felt when my well-meaning supporters would ask something very caring and seemingly innocuous like, "How are you?" or, "How's your mom?" Even the thought of answering often felt exhausting, and sometimes I just felt paralyzed—even when the answer was more like, "Today was a day full of gifts." (And for the record there were actually many gifts and remarkable days in that two-week period.)
I first started paying attention to this lesson about question asking a couple of years ago when my coach Lael wrote about a challenging time for her own family. But I only really got it recently when I was going through my own stuff. Lael sums it up well here: "Sometimes help — even when offered with the best of intentions — doesn't feel like help at all. It feels like more work and therefore burdensome."
What applies in a more extreme personal situation seems to me equally relevant in an everyday business context. Think about the Big Questions we routinely ask clients, like, "What's your #1 priority right now?" or, "What's your vision for this team/group/organization?"
Some questions are exactly the ones that need to be asked as well as answered. But sometimes we ask them without considering (1) the full impact of asking, (2) the best timing to ask, and (3) the self-interested motives that may lurk behind our questions. We assume questions are nearly always good, and good for our relationships. I've come to believe that's a very faulty assumption.
Here's my current thinking on when NOT to ask a question:
When your main goal is to convey support. There are better alternatives, like simple statements of support or expressions of empathy. Both are relationship deposits with no corresponding withdrawals.
When you're trying to look clever or smart. As a career consultant I've fallen into this ego trap more times than I care to admit. The problem is that how I look has very little positive impact on them.
When you're actually prompting for the response you want. The Socratic method may be good for stimulating critical thinking, but I've never liked it for trust and relationship building. Consider going one of two ways instead: either state a point of view or drop your agenda and get really curious. Or both.
When you're filling silence because it's awkward or uncomfortable. I've fallen into this trap a lot, too, and have worked hard in recent years to simply allow a conversation to grow quiet for a moment and see what emerges.
Questions aren't universally bad. Sometimes they're timely and transformational—just ask a great therapist or coach. They're also potentially "loaded" in a way that can be worrisome and wearing.
Which is why a little self-awareness and extra sensitivity go a long way. Know when to ask. And when not to ask.
Make It Real
This week, notice what questions you ask, and when you ask them. Consider alternatives that could be more effective and meaningful.
Learn More
Delve more fully into the power of listening with the Listening Mastery eBook.
[Moment of silence.]
The following two tabs change content below.
Andrea Howe
As the founder of The Get Real Project, I am the steward of our vision and our service offerings, as well as a workshop leader and keynote speaker. Above all else, I am an entrepreneur on a mission: to kick conventional business wisdom to the curb and transform how people work together as a result. I am also the co-author, with Charles H. Green, of The Trusted Advisor Fieldbook (Wiley, 2012).
Latest posts by Andrea Howe (see all)