This post is part of our Monthly-ish Tips series.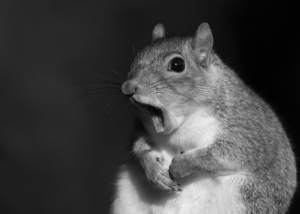 I've been immersed in the topic of influencing a skeptical audience of late, thanks in large part to public webinar I led last week where I outlined three "simple" steps to doing that more effectively. ("Simple" is in quotes because simple doesn't mean easy.) This week's tip focuses on one of the two most mind-bendy steps.
Quick tip of the hat to the other one, which is Step 1: Put your "worst foot" forward. I wrote about it last week in this blog. Long story short, here I suggest you embrace key lessons from The Sarick Effect and therefore lead with the "negative stuff" (like the cons of your idea) because it has numerous curious results: (1) it's disarming, (2) it creates allies by giving the doubting Thomases a problem to solve, (3) it makes you look smart, and (4) it actually builds your credibility.
Today I want to focus on Step 2, which is to acknowledge (and even amplify) the negative stuff. I love this step almost as much as Step 1 for the same reason: on some level, it just seems wrong. Yet it's actually so right.
What I mean by "acknowledge" is to find a way to say that others' negative reactions make a certain kind of sense—even if you disagree. In short, you validate their point of view. You can do this by using the actual words, "That makes sense," as in: "It makes sense to consider all the options carefully before you move forward." You can also do it less literally but no less effectively, as Steve Jobs did when responding to a harsh critic at the 1997 Apple Worldwide Developer's Conference: "One of the hardest things, when you're trying to affect change, is that people like this gentleman … are right."
What I mean by "amplify" is to actually build on their skepticism/resistance/negativity. Like, actually add to their reasons why not. (Madness!) The reason is both paradoxical and simple.  Imagine that their reactions are like a shield that's raised between you. When you acknowledge—and even better, amplify—you stop pushing against said shield and instead walk around it to stand/sit on the same side, examining the situation together. And the more you prove that you are a genuine ally in the exploration, the more likely the shield will retract.
These are all risky moves to make, which is no small part of what makes them effective since trust-building requires risk-taking. They also assume your good intentions and genuineness, because even worse than trying to win over a skeptical audience with your positivity and intellect is trying to manipulate them with a gimmicky technique.
Moral of the story: Sometimes the biggest risk is not to take a risk, especially when the alternative is an audience that gets entrenched, or even shut down, and therefore misses out on the benefits of a meaningful dialogue with you.
Make It Real
This week, look for as many opportunities as you can find to genuinely communicate, "That makes sense"—especially when your audience seems skeptical or hesitant. See how both your thinking and your conversations change.
Learn More
Check out my no-strings-attached webinar recording if you want to hear more about all three steps to influencing a skeptical audience.
BTW, Step 3, for those of you who are left feeling incomplete, is to pivot to your point of view. More on that coming up soon.
The following two tabs change content below.
Andrea Howe
As the founder of The Get Real Project, I am the steward of our vision and our service offerings, as well as a workshop leader and keynote speaker. Above all else, I am an entrepreneur on a mission: to kick conventional business wisdom to the curb and transform how people work together as a result. I am also the co-author, with Charles H. Green, of The Trusted Advisor Fieldbook (Wiley, 2012).
Latest posts by Andrea Howe (see all)