This post is part of our Weekly Tips series.
My mother always told me that bad luck comes in threes. At the risk of pushing my luck, I'm going to disagree with her—at least when it comes to trustworthiness. Here is the first of three phrases, each coincidentally three words long, that are an essential part of any trusted advisor toolkit: "That makes sense."
My co-author, Charlie Green, speaks this phrase a lot and it's remarkably effective. I say "speaks," rather than "uses," because it's not a tactic; it's a genuine expression of empathy.
When said from the heart, "That makes sense" is a simple and powerful intimacy-builder. It's no accident it also happens to be what relationship guru Harville Hendrix teaches couples to practice saying with each other when working through tough personal issues. Simply put, it's validating. In a business context, "that makes sense" is particularly disarming in response to an opposing viewpoint … or something you don't really want to hear.
Note that saying "that makes sense" is not the same as saying "I agree." With "that makes sense," you're simply looking at the world from the other person's vantage point and seeing how things might be pieced together. And unless you're speaking to someone whose mental faculties are completely compromised, I promise you things do make sense over there, and there's a way for you to see it, too, somehow or another.
"I see you're concerned about investing a lot of money and time without being sure of the return. That makes sense."
"It sounds like it's imperative to have the right executive sponsor in place before we move forward. That makes sense."
"It makes sense to consider all the options before you decide which firm you want to hire."
The best time to try it? When things really don't make sense. It'll force you to think differently, which is where trust-building really begins.
Make It Real
This week, look for as many opportunities as you can find to genuinely say, "That makes sense." See how both your thinking and your conversations change.
Learn More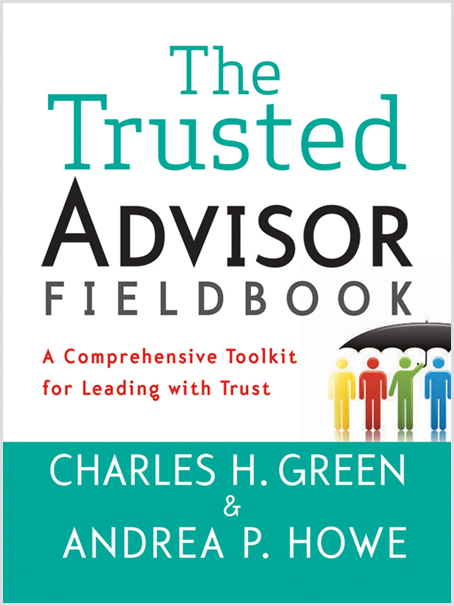 Discover why it makes sense that trust and golf don't make sense (wait, what?), or read about why the case for trust makes sense in Chapter 28 of The Trusted Advisor Fieldbook.
The following two tabs change content below.

Andrea Howe
As the founder of The Get Real Project, I am the steward of our vision and our service offerings, as well as a workshop leader and keynote speaker. Above all else, I am an entrepreneur on a mission: to kick conventional business wisdom to the curb and transform how people work together as a result. I am also the co-author, with Charles H. Green, of The Trusted Advisor Fieldbook (Wiley, 2012).

Latest posts by Andrea Howe (see all)