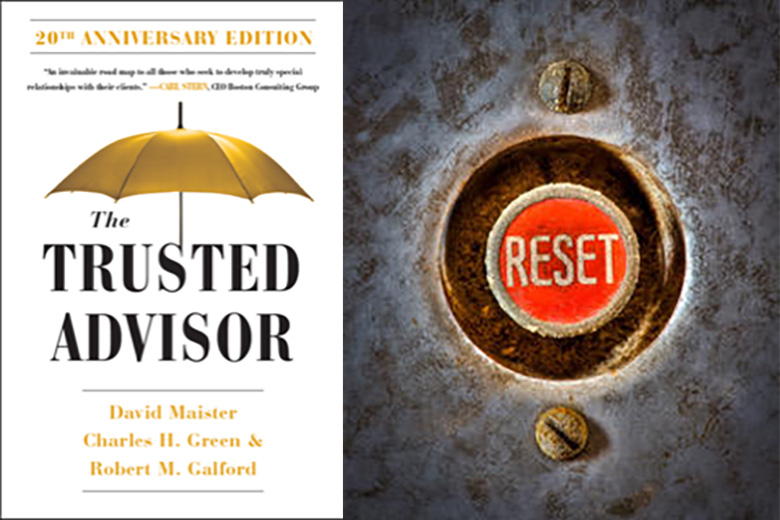 February 10th, 2021
@11:00 AM EST
We are excited to announce the release of the 20th Anniversary Edition of The Trusted Advisor (now available for pre-order on amazon.com).
Join us for a very special webinar on February 10th with Trusted Advisor Associates founder Charles H. Green and his co-author Robert M. Galford to hear what's changed in building trust – and what hasn't – since they first wrote this iconic book.
Charlie and Rob will share their perspectives on how trust-building has evolved over the past two decades in an exclusive interview, moderated by Trusted Advisor Associates CEO Noelle Mykolenko.