This post is part of our Monthly-ish Tips series.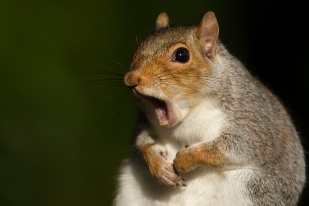 This week's tip showcases a retailer that we should all aspire to emulate, regardless of industry or subject matter expertise. Why? Because of the way it lives by the five words that define what it truly means to be a trusted advisor.
The five words are "safe haven for tough issues." Notice I didn't write, "safe haven for tough issues for which you have a product or service." That's because a trusted advisor relationship is marked by both a deep personal relationship and a broad range of business topics. Too few people in professional services understand this, often talking the talk of trusted advisor but actually walking the talk of "trusted problem-solver"—a role that is considerably more narrow in terms of both relationship and task.
The retailer that fundamentally understands—and acts on—these distinctions is Zappos.
From the get-go, Zappos has defined itself as a customer service company that "happens to sell shoes." Just last month they officially upped their game by setting up a Customer Service for Anything hotline to help people find help with … anything. No charge. No purchase necessary. (Thanks for the lead, MK.)
In their words:
"Looking for a kind voice to discuss the latest Netflix show, your dream vacation plans, or simply the weather? We'd love to connect and are here to chat — about anything."
"Searching for flour to try that homemade bread recipe? Running low on paper towels? Need more dog treats for your furry friend? We're happy to call around and find grocery stores stocked with what you need."
"Craving Thai noodles? Burgers and fries? A burrito bowl? We can look into what restaurants are open for delivery near you."
The Zappos customer service team apparently even helped one doctor in New York City locate 300 pulse oximeters after his own hospital found zippo through its supplier network.
I've long said that whether or not others experience you as a trusted advisor starts with how you see your own value.
Zappos gets it. Do you?
Make It Real
This week, continue to expand your own personal definition—along with that of your team or division or company—of your value. How might you offer something even bigger and better to the people you serve?
Learn More
Don't miss the hilarious bits that BBC sports commentator Andrew Cotter has been recording with his dogs.
The following two tabs change content below.
Andrea Howe
As the founder of The Get Real Project, I am the steward of our vision and our service offerings, as well as a workshop leader and keynote speaker. Above all else, I am an entrepreneur on a mission: to kick conventional business wisdom to the curb and transform how people work together as a result. I am also the co-author, with Charles H. Green, of The Trusted Advisor Fieldbook (Wiley, 2012).
Latest posts by Andrea Howe (see all)