This post is part of our Monthly-ish Tips series.
~~~~~~~~~~~~~~
General note to our Weekly Tips readers: Due to the current state of the world, I'll be tailoring the Weekly Tips series in a variety of ways. Many tips will focus on specific suggestions given our current context. Some may offer more intentional "business as usual" tips as a way bring momentary relief via a small dose of normalcy. Occasionally a tip may be pre-loaded that suddenly seems irrelevant or inappropriate given breaking news and we won't catch it in time, in which case I thank you in advance for your grace.
Above all else please take extremely good care of yourselves and others right now.
~~~~~~~~~~~~~~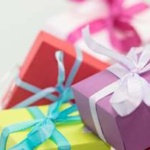 Two weeks ago I published a list of three essential trust-building practices for challenging times, followed by a list of seven "Ninja tips" for the first one (personal reach-outs). The spotlight now turns to the second essential practice, which is generous offers. By coincidence, I came up with seven tips for these as well.
Quick recap: Making generous offers means you lead with something concrete that you can give away that would be helpful right now—resources, ideas, small bites of work that you can do remotely and not charge for. These are offers, not discounts, and there are lots of ways to do this without compromising your fee/rate integrity. (A fire sale out of desperation isn't a generous offer; it's an act of desperation.) The point is to bring value at a time when it's sorely needed because you can, and because you want to make a difference.
Here's what I've learned so far as I've been on both the giving and receiving end:
Attach no strings. Zero. This includes the emotional variety. If you find yourself thinking, "If I do this for them now, maybe they'll reciprocate later," … then don't do this for them now. The point is to make a generous offer, not an offer. Your secret hopes/wishes/desires convolute things. It's fine to aim to create goodwill, just don't expect it, or expect anything in return. Stay in the present, and do something good simply because it's helpful.
Get creative within your area of expertise. Now is the time to touch as many people as possible with as much generosity as you have bandwidth. One giant IT services organization is offering weekly STEM-based activity packs for children between the ages of six and fourteen (and they don't even require your email in exchange for the download—it's just freely available). An environmental consulting firm that specializes in health and safety has been sharing its own internal pandemic-related policies as a "template" for others. One client of mine found himself between job assignments for a couple of weeks in March; he offered to take care of something for his prior manager without charging his time.
Think outside your area of expertise. Don't be limited by your subject area or by the scope of your past interactions. One client of mine had to lay off all her interns, but has been regularly forwarding them LinkedIn postings for virtual internships. During a call I recently held with a group of workshop alumni who are all in the audiology industry, one participant happened to mention a virtual scavenger hunt she concocted for her kid, and just about everyone with children immediately wanted deets on the game. I've personally received two different emails from colleagues saying, "I just watched this movie/show/series and I think you and Alan would really like it." The sky's the limit here, as long as there's value.
Send distilled resources. I don't know anyone who's complaining right now about receiving too little email, or too few messages with "COVID" in the subject line. Create your own curated "best of" list, or send what you think is seminal work on a particular topic. Cut through the noise.
Remember that small gestures can be just as meaningful as big ones. There are some inspiring stories out there about really grand offers being made by global companies. There's Marriott's partnership with American Express and JPMorgan Chase to provide $10 million worth of hotel stays for healthcare professionals traveling to the areas of the U.S. most impacted so far ("Rooms for Responders"). There's Lyft, which is re-deploying its drivers to do things like deliver medical supplies, provide medical transportation, and deliver meals to kids who would normally receive free or subsidized lunch at school. To name two examples that have appeared in my inbox.

Don't be stopped if you don't personally have a fleet of cars or a collection of hotel properties. One of my vendors emailed me out of the blue a couple of weeks ago, subject line, "Paid in Full," to let me know the balance due on an invoice had simply been forgiven: "You've been a great customer for YEARS, and I am happy to help out a little in these (temporary) lean times." Wow. I was inspired last week to follow a client's example and Venmo the guy who cuts my hair the amount I would have spent on his services this month. Based on his reply you'd think I had bought him a new house. Funny, because I almost didn't send him money out of fear that it wasn't nearly enough, and it would somehow be offensive.

It seems the gesture itself matters more than the amount.
Get creative in terms of fee arrangements. Maybe it doesn't make sense for you to offer something for free. But if their business is tanking what's to stop you from being creative? You could offer to collect a small partial payment now and the rest when the crisis is over. Or you might delay an already agreed-upon rate increase by a couple of months (which seems to be a popular option with storage company set).
Beware of overdoing it in order to stay "busy." One client shared this quote on a recent team call: "Feeling the need to be busy all the time is a trauma response and fear-based distraction from what you'd be forced to acknowledge and feel if you slowed down." I believe it's credited to Tutu Mora, a Pilates, breathwork and Qi Gong teacher, and it kinda stopped me in my tracks. We're all grieving right now in some way—whether we're grieving the loss of a loved one or the loss of freedom with an uncertain end. We've got to feel the feels if we're going to be at our best. Don't turn your generous offers into avoidance tactics.
Your generous offers, made thoughtfully and for the right reasons, have the ability to make someone's day/week/month/pandemic—and maybe even yours as well as theirs.
Make It Real
This week, look for opportunities to apply at least four of the "Ninja tips." You pick which four as long as #1 is one of them.
Learn More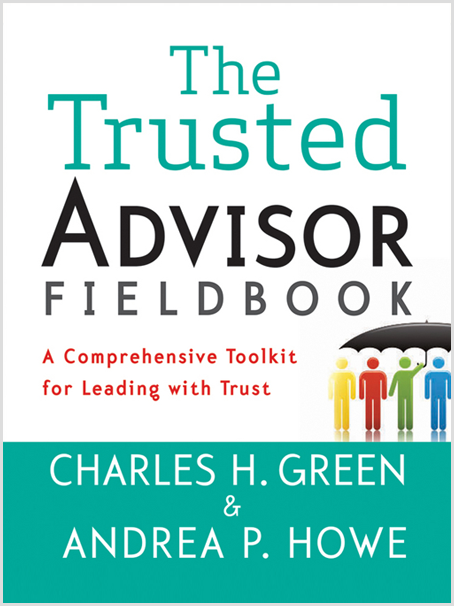 If you're looking for a little pick-me-up, along with some creative ideas, I'm liking actor John Krasinski's Some Good News.
The following two tabs change content below.
Andrea Howe
As the founder of The Get Real Project, I am the steward of our vision and our service offerings, as well as a workshop leader and keynote speaker. Above all else, I am an entrepreneur on a mission: to kick conventional business wisdom to the curb and transform how people work together as a result. I am also the co-author, with Charles H. Green, of The Trusted Advisor Fieldbook (Wiley, 2012).
Latest posts by Andrea Howe (see all)