This post is part of our Monthly-ish Tips series.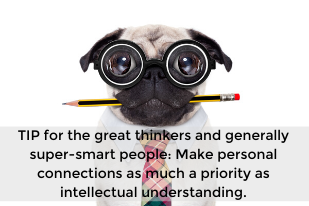 I work with so many great thinkers and generally super-smart people who routinely fail to be as influential as they could be simply because they lean too heavily on false assumptions about how rational we human beings are. Today's tip aims to shed some light on a more effective approach.
Consider these important assumption-busters:
There's the research on the relationship between emotions and decision-making, where neuroscientist Antonio Damasio's groundbreaking study reveals that people with damage in the part of the brain where emotions are generated can't make decisions. Pause to take that in for a moment. Problems with feelings lead to problems with deciding. The people Dr. Damasio studied could describe what they should be doing in logical terms, yet they found it very difficult to make even simple decisions, such as what to eat.
There are the critical differences between buyer screening and buyer selection, described in Charlie Green's book Trust-Based Selling. Failing to fundamentally distinguish between the two stages means missing opportunities to be as compelling as you could/should be, because you're relying too much on answering your buyers' question, "Can they do it?" rather than the more important (and more emotional) question, "Do we want to work with them?"
There's the compelling increase in loyalty when influencers successfully connect with buyers on wants, not just needs. So shows the study done by Bill Brooks and Tom Travesano (also called out in Trust-Based Selling). We need things (systems, data, reports, stuff) but want feelings (peace of mind, recognition, excitement, security). The Brooks and Travesano study divulged that 94 percent of buyers who bought on the basis of needs said they would "certainly" consider buying from another provider, whereas 99% who bought on the basis of wants said they would "absolutely not" buy elsewhere. That's 6% loyalty compared with 99% loyalty.
Sigh. So what's an earnest analyst/engineer/scientist/overall smart person to do?
[Tweet "Why buying is anything but rational (and what to do about it). #getreal"]
As my art teacher always reminds me when something goes awry with my planned masterpiece, "Embrace it."
In other words, pay three times as much attention to the more emotional/psychological factors of the trust equation (intimacy and self-orientation). Make personal connections as much a priority as intellectual understanding. Listen masterfully so you understand what it is that your buyers really want. Sell by doing more than you sell by telling, so they get a feel for what it's like to work with you.
In other words, keep working on your mastery with the "soft stuff."
Make It Real
This week, give yourself props for every time you give the "soft stuff" its due. Or go a step further and reward yourself for it in some way. We all need a little encouragement from time to time.
Learn More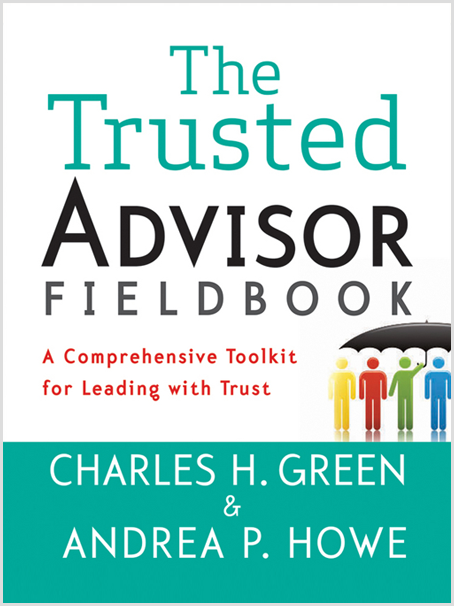 Check out Charlie Green's upcoming no-strings-attached webinar on "How to Sell to an Irrational Buyer," or refresh on ways to "ditch the pitch" in Chapter 13 of The Trusted Advisor Fieldbook.
The following two tabs change content below.
Andrea Howe
As the founder of The Get Real Project, I am the steward of our vision and our service offerings, as well as a workshop leader and keynote speaker. Above all else, I am an entrepreneur on a mission: to kick conventional business wisdom to the curb and transform how people work together as a result. I am also the co-author, with Charles H. Green, of The Trusted Advisor Fieldbook (Wiley, 2012).
Latest posts by Andrea Howe (see all)