This post is part of our Monthly-ish Tips series.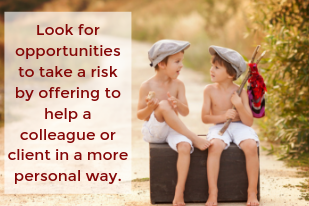 I'm a big fan of stories as vivid illustrations of trust-building moments, which is why we have so many in The Trusted Advisor Fieldbook. I'm especially inspired by the "extra miles" stories that highlight the extraordinary ways people find to be of service. Like the story about the advertising staffers who spent 14 weeks living the life of diabetic patients before beginning to create an ad campaign for Type 2 diabetes medication. Or the one about the savvy private wealth manager who once offered free investment planning for a client's 12- and 14-year-old children. This week's tip features an executive who earned a client for life by running a race.
Larry Friedman was once the Executive Vice-President at Gallagher Benefit Services, one of the largest employee benefit agencies in the northeast United States. Some years ago, Larry and I teamed up to deliver a workshop at Gallagher. It was in our prep that he shared a personal tale about making a difference for one of his clients. I was so struck by it that I wrote it down, and several years later asked his permission to include it in the book.
Here's the gist of it.
Larry had known Harold for 20+ years in a professional context. While Harold progressed over time from bookkeeper to controller to CFO, he maintained a steady weight that was more than was healthy for his 6-foot frame.
One year, Larry and Harold happened to have a business meeting shortly after New Year's. Larry was focused on his own goal-setting and decided to ask Harold about his goals. Harold said he wanted to take the weight off in a healthy way, once and for all.
So, Larry, a runner for many years, decided to offer to help right then and there. They created a structure together. They made written notes and reviewed Harold's progress monthly.
During one check-in, Harold mentioned that he had been running regularly on a treadmill. Larry found a 5k race near Harold's home, and said, "If you sign up, I'll not only help you train for it, I'll run it with you."
As Larry told the story to me, he said, "I suppose it would have been easy to say, 'I'll be rooting for you. Call me and tell me how it went.' But I really wanted to do it with him. It was risky for both of us: risky for me to offer, and risky for him to accept."
Harold was game, and when the race day arrived, determined not just to walk it, but to run it. Larry ran next to him the whole way, and they finished the race together.
Larry described Harold to me as a client for life as a result of their experience together, but more importantly, a friend for life.
Does everyone have to go to such lengths to build trust with clients? Of course not. Does a relationship focus provide you with myriad opportunities to make profound differences for people? Absolutely. Do those differences sometimes have big business benefit? For sure.
As Larry said to me, "I have always believed that if I could help someone get more of what's important to him as a person, then everything else will take care of itself. I always taught people at Gallagher that when they build a personal relationship, it affects their business relationship, too. New or sustained business is a nice byproduct. The ultimate 'win' is making a difference for people."
I learned a few months back that Larry lost his own life to cancer not that long ago. I can only hope he ended his life crystal clear about the exceptional impact he so clearly had on Harold, on his staff, and on me.
Make It Real
This week, look for opportunities to take a risk by offering to help a colleague or client in a more personal way.
Learn More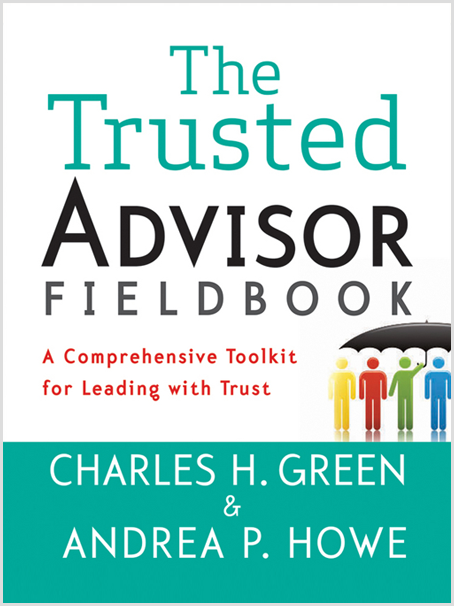 Read about how a car dealership finds ways to make it personal, from our friends at Trusted Advisor Associates, or get all the details about Larry and Harold in Chapter 1 of The Trusted Advisor Fieldbook.
The following two tabs change content below.

Andrea Howe
As the founder of The Get Real Project, I am the steward of our vision and our service offerings, as well as a workshop leader and keynote speaker. Above all else, I am an entrepreneur on a mission: to kick conventional business wisdom to the curb and transform how people work together as a result. I am also the co-author, with Charles H. Green, of The Trusted Advisor Fieldbook (Wiley, 2012).

Latest posts by Andrea Howe (see all)