This post is part of our Weekly Tips series.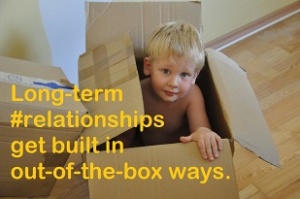 I'm a big fan of stories as vivid illustrations of things that matter and make a difference when it comes to trust-building. This week's tip is based on a short and compelling one from The Trusted Advisor Fieldbook.
It's told by a savvy private wealth manager in Canada and it reveals the extent of the long-term view he takes with his clients:
"I once offered to do some free investment planning for a client's 12- and 14-year-old children. My co-worker was confused why I was wasting my time with children.
"That's easy! I regularly meet with clients' children and explain the concept of saving, investing and risk.  Even at the ages mentioned I have had success in making the experience relevant for the children and ultimately appreciated by the parents.
"I believe in long-term focus and relationships. While working with clients' children has resulted in referrals (which is a happy outcome) that is never our primary intent. Our purpose is to build long-term relationships by continuously delivering a 'remarkable experience' for our clients and their families."
Kinda makes you think, doesn't it? Just how committed are you to delivering a "remarkable experience" to the people you serve?
Make It Real
This week, consider what your equivalent of financial discussions with children would be. Stretch your thinking. How might you make a difference for your clients' families or others in their lives who matter to them? Then, if you're inspired, take a small step towards whatever you discover.
Learn More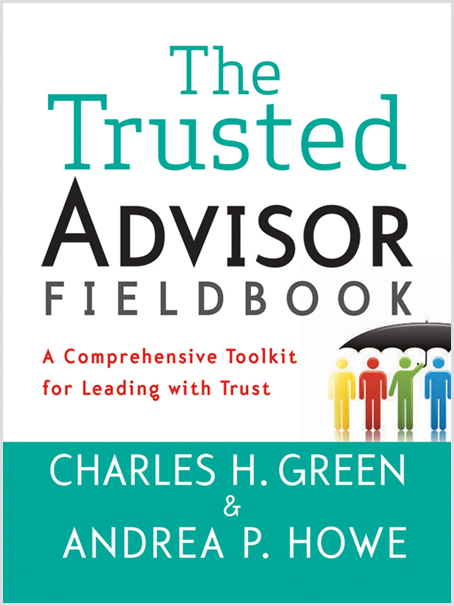 Brush up on the four trust principles, or read more about ways to develop new business with existing clients in Chapter 17 of The Trusted Advisor Fieldbook.
The following two tabs change content below.

Andrea Howe
As the founder of The Get Real Project, I am the steward of our vision and our service offerings, as well as a workshop leader and keynote speaker. Above all else, I am an entrepreneur on a mission: to kick conventional business wisdom to the curb and transform how people work together as a result. I am also the co-author, with Charles H. Green, of The Trusted Advisor Fieldbook (Wiley, 2012).

Latest posts by Andrea Howe (see all)