This post is part of our Weekly Tips series.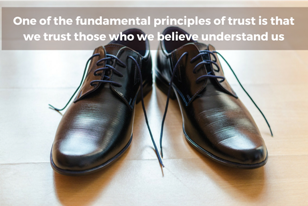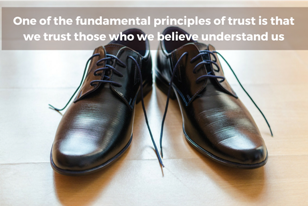 There are stories in The Trusted Advisor Fieldbook that inspire me no matter how many times I read them. One in particular provides a compelling example of a company's commitment to walking in its clients' shoes. This week's tip offers ways you can translate their innovation to your business.
The story: Unit7, a direct marking/CRM agency that is part of the Omnicom family, once figured out an ingenious way to give heart to a campaign for a Type 2 diabetes medication.
Before beginning work on the campaign, 80 Unit7 staffers signed up to live the life of a diabetic patient. Over 14 weeks, the staff experienced things like finger-pricking, careful eating, regular exercise. They did exactly what someone in their ultimate audience does every day. Only then were they ready to create an ad campaign that spoke to the people being served.1
How you can apply it: One of the fundamental principles of trust is that we trust those who we believe understand us. In fact, if we don't believe they understand us—if we don't experience empathy—we don't trust them. You can also find it in the old sales line, "People don't care what you know until they know that you care."
There are a lot of creative ways to walk in your stakeholders' shoes the way Unit7 did. For example, I once worked with a CIO who insisted on spending time shadowing call center staff.
And when you can't orchestrate a direct experience, you can routinely seek an indirect experience through role-play. Do it at least mentally, and preferably with a partner—by seeing and feeling what the world is like from your client's perspective. What distractions/challenges/pressures is she dealing with? What recent victories are worthy of celebration? What might she be thinking? Feeling? Ask a trusted colleague to listen as you speak from her perspective. Then note what comes out of this inquiry.
I'll bet you the cost of an ad campaign that you alter how you approach your relationships as a result of what you learn from these practices.
1As told to Charles H. Green by Loreen Babcock (CEO, Unit7) in The Trusted Advisor Fieldbook: A Comprehensive Toolkit for Leading with Trust
Make It Real
This week, devise a strategy for putting yourself in your clients' shoes—either directly or through role-play. How might you routinely see things from their perspective?
Learn More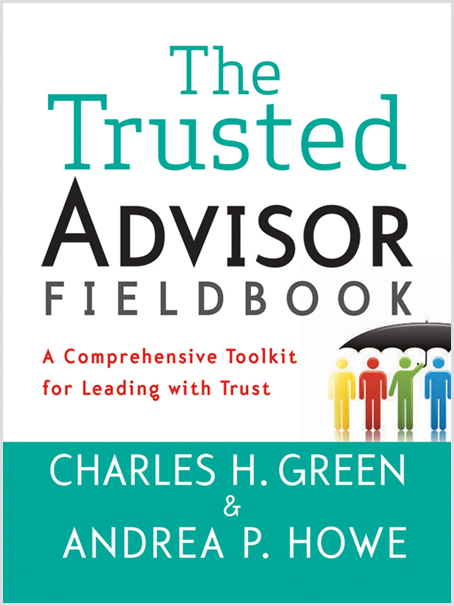 Read "Are You Client-Focused, or a Client Vulture?", from our friends at Trusted Advisor Associates, or find the Unit7 story in Chapter 6 of The Trusted Advisor Fieldbook.
The following two tabs change content below.

Andrea Howe
As the founder of The Get Real Project, I am the steward of our vision and our service offerings, as well as a workshop leader and keynote speaker. Above all else, I am an entrepreneur on a mission: to kick conventional business wisdom to the curb and transform how people work together as a result. I am also the co-author, with Charles H. Green, of The Trusted Advisor Fieldbook (Wiley, 2012).

Latest posts by Andrea Howe (see all)