This post is part of our Weekly Tips series.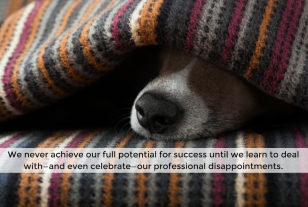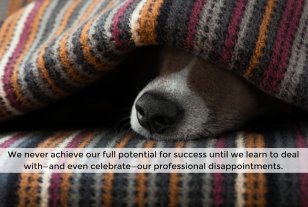 I got a pretty big hit to my ego the other day, and I'd rather not tell anyone about it, only I'm doing it anyway. In some ways this missive is all about me, though in other ways it's really about all of us, and the ways we deal with professional disappointment. This topic matters because I don't believe we ever achieve our full potential for success until we learn to fail well, and disappointment is failure's close cousin. I've always admired others who speak about their less stellar moments with candor, clarity, and humor.
What happened: After a six-year run as a speaker at the national SHRM conference, I wasn't asked back for 2019. (Cue the gasp!) My colleague Gary Jones and I have led a breakout session every year at this mammoth conference since 2013. Our smallest audience was 450 and our biggest was 1200+. At our peak, the vibe in the room was so good before our session even started that a spontaneous Cupid Shuffle broke out.
The last two years haven't been quite as good—bigger rooms that were only half full, and more mixed reviews. But still, we remained SHRM Mega Presenters, and my ego was really, really happy about that. We submitted several possible topics for next year, as we always do, and assumed that at least one would be a shoe-in. None of them was chosen.
[Tweet "A bright light on my bruised ego: #getreal #keepitreal "]
Why I'd rather hide it: I've not only been really proud of our SHRM history, I've talked it up. A lot. So this little plot twist is more than mildly embarrassing.
For all of us, the knee-jerk tendency to go silent has something that we can all relate to at the source—what Brene Brown calls "the warm wash of shame." We all have feelings of embarrassment, inadequacy, and self-consciousness from time to time (as we should, else we'd be sociopaths), and they all track back to shame.
Why I know it's better not to hide it: Shame loves a nice dark corner to lurk in. In fact, Brown cites three things that make shame grow exponentially in a petri dish: secrecy, silence, and judgment.
So I can start by taking steps to shine a bright light on the situation. This paves the way for less time wasted on the distraction the shame provides, and more time invested instead on productive pursuits, like mining the experience for important lessons learned, and the bigger message that the Universe might be sending.
Ah, the joys of being a card-carrying member of the human race.
"Down, down, do your dance …"
Make It Real
This week, practice being candid about a professional disappointment—a current one or past one. Even better if you pick one you'd rather not talk about.
Learn More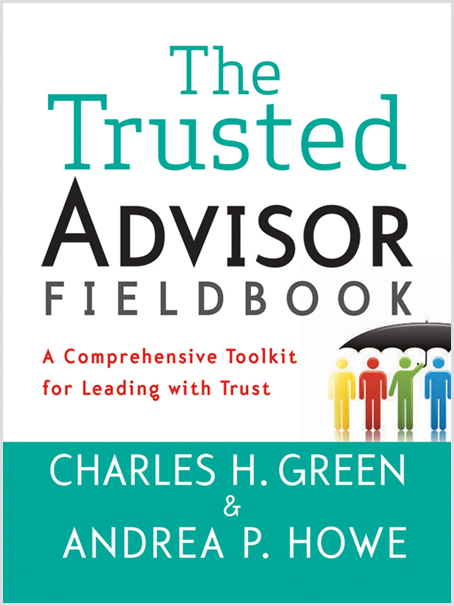 Read about how we're all insecure egomaniacs, from our friends at Trusted Advisor Associates, or discover why "aha" moments are so critical to training for trustworthiness in Chapter 31 of The Trusted Advisor Fieldbook.
The following two tabs change content below.
Andrea Howe
As the founder of The Get Real Project, I am the steward of our vision and our service offerings, as well as a workshop leader and keynote speaker. Above all else, I am an entrepreneur on a mission: to kick conventional business wisdom to the curb and transform how people work together as a result. I am also the co-author, with Charles H. Green, of The Trusted Advisor Fieldbook (Wiley, 2012).
Latest posts by Andrea Howe (see all)