This post is part of our Weekly Tips series.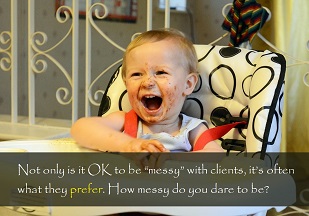 "Early and ugly" is what a prized client once said he wanted from his consulting firm.
The client delivered this pearl of wisdom a long time ago to Wayne Simmons, a career consultant who was then the managing partner of an award-winning boutique consulting firm.