This post is part of our Weekly Tips series.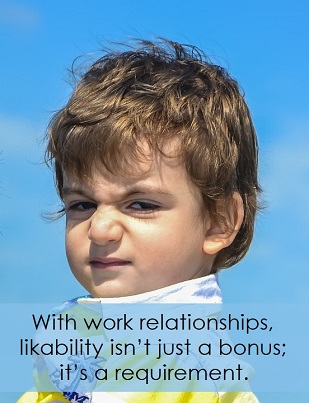 Most Weekly Tips readers know that your expertise is not enough to reach the levels of success you desire; your clients' experience of you matters, too. What you might not realize is just how much it matters—backed by a study reported in Harvard Business Review (HBR) that I recently reconnected with and that provides fascinating insight.
Tiziana Casciaro and Miguel Sousa Lobo wrote in "Competent Jerks, Lovable Fools, and the Formation of Social Networks" about how people choose who they work with. They reported that in most cases, people use two criteria for choosing their work partners: (1) competence at the job and (2) likability.
Arrayed on a two-by-two matrix, everyone prefers to affiliate with the archetypal, lovable star, and no one with the incompetent jerk. No surprise there.
But what happens when we are forced to choose between lovable fool and competent jerk? Place your bets.
Competency
Competent Jerk

??

knows a lot but is unpleasant to deal with

Lovable Star

?

both smart and likable

Incompetent Jerk

☹

(self-explanatory)

Lovable Fool

??

doesn't know much but is a delight to have around

Likeability
Casciaro, Tiziana and Sousa, Lobo (2015, June). Competent Jerks, Lovable Fools, and the Formation of Social Networks. Retrieved from www.hbr.org
According to Casciaro and Sousa, the managers they surveyed often strongly asserted that competence trumps likability. One knowledge management executive in the IT department of a professional services firm even went so far as to say, "I really care about the skills and expertise you bring to the table. If you're a nice person on top of that, that's simply a bonus."
At this point it's probably no surprise to confirm that, in practice, the reverse turned out to be true.
Casciaro and Sousa's study showed that your personal feelings about your colleague play a more important role in forming work relationships (not friendships, but job-oriented relationships) than your evaluations of their competence. Sure, we all say out loud that we prefer skills and expertise—anything else sounds unprofessional and illogical. In reality, feelings matter far more than we acknowledge.
Casciaro and Sousa's study further explain, "In fact, feelings worked as a gating factor: If someone is strongly disliked, it's almost irrelevant whether or not she is competent; people don't want to work with her anyway. By contrast, if someone is liked, his colleagues will seek out every little bit of competence he has to offer."
Looks like likability isn't just a bonus; it's a requirement. And for the record, likability isn't something you're either born with or not; it's something you can work on.
Make It Real
This week, think about the Lovable Stars in your life. What makes them so? How might you be more like them?
Learn More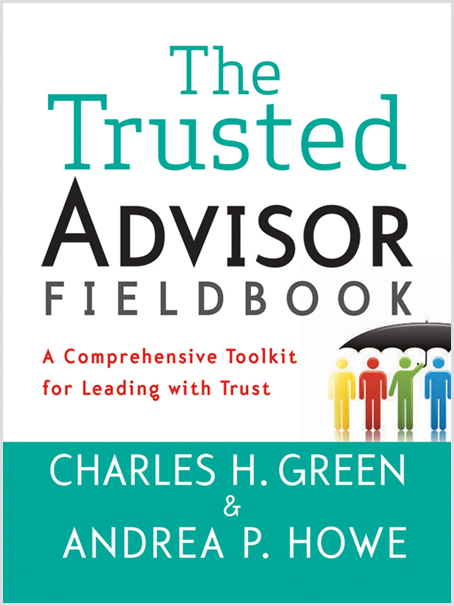 Read about who was more likable—Elton John or Billy Joel—at a mammoth music concert, from our friends at Trusted Advisor Associates, or brush up on the likability side of trust in Chapter 4 of The Trusted Advisor Fieldbook.
The following two tabs change content below.

Andrea Howe
As the founder of The Get Real Project, I am the steward of our vision and our service offerings, as well as a workshop leader and keynote speaker. Above all else, I am an entrepreneur on a mission: to kick conventional business wisdom to the curb and transform how people work together as a result. I am also the co-author, with Charles H. Green, of The Trusted Advisor Fieldbook (Wiley, 2012).

Latest posts by Andrea Howe (see all)