This post is part of our Weekly Tips series.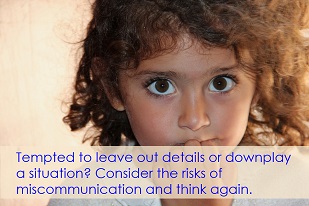 I got chastised (rightly and nicely) by a client last week for doing a bad job of setting expectations. And then I got a taste of my own medicine in a very personal way. I'm sharing in case any of it rings true, and you see an opportunity to increase your own trustworthiness as a result.
First, the chastising: I was leading a workshop, prepping volunteers for a role play where two people come to the front of the room to play out a scene. I told the one who was going to be in the hotter of the two seats not to worry, she'd only be improvising dialogue for about two minutes. Then a few minutes later I changed my story to three to four minutes.
If you're about to do an improvised role play in front of 70 of your peers, a 100% increase is A LOT. She called me on it, saying, "Hey, you said it would be only two minutes!" And while she was totally good-natured about it (and for the record did a kick-a$$ job), I heard her, loudly and clearly.
It was ironic, too, as I'd just been lecturing the group on the perils of sneaky self-orientation, and had shared how my own desire to be liked often interferes with my ability to deliver tough messages. Case. In. Point.
Then, the taste of my own medicine: Less than 24 hours later I was in the hospital with my husband who had unexpected surgery. (Worry not, he's going to be just fine.) I have since stopped counting how many times various doctors/surgeons either left out what to me were critically important details (like the fact that the results of new lab tests would play a role in the decision to send him home … meanwhile we sat for hours assuming the discharge papers were imminent—not!) or downplayed the situation ("You'll be feeling a lot better 24 hours after the surgery"—not!).
Whatever the reason behind a miscommunication, or a lack of communication, the impact is the same on those on the receiving end: they're at risk of feeling frustrated, disappointed, maybe even betrayed.
I, for one, am resolving to do better. How about you?
Make It Real
This week, pay attention to just how accurately you're setting expectations. For those in the U.S. celebrating the Thanksgiving holiday, include your interactions with friends and family members. Are you under-stating, over-stating, or getting it just right?
Learn More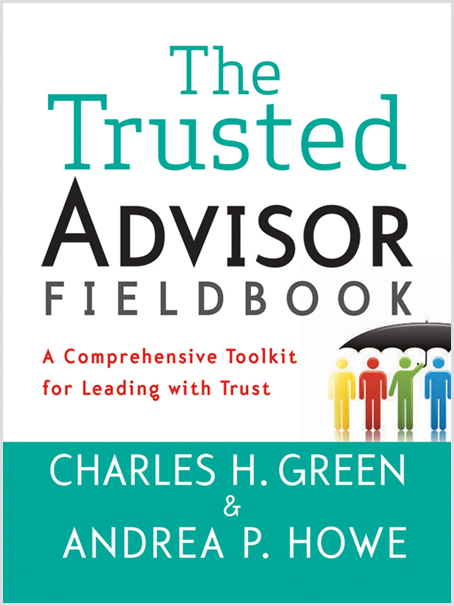 Read why "under-promise and overdeliver" is an untrustworthy maxim, from our friends at Trusted Advisor Associates, or brush up on how to deal with untrustworthy people in Chapter 25 of The Trusted Advisor Fieldbook.
The following two tabs change content below.

Andrea Howe
As the founder of The Get Real Project, I am the steward of our vision and our service offerings, as well as a workshop leader and keynote speaker. Above all else, I am an entrepreneur on a mission: to kick conventional business wisdom to the curb and transform how people work together as a result. I am also the co-author, with Charles H. Green, of The Trusted Advisor Fieldbook (Wiley, 2012).

Latest posts by Andrea Howe (see all)