This post is part of our Weekly Tips series.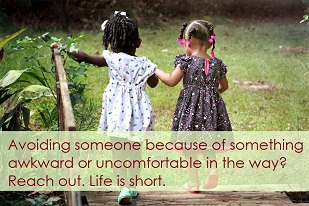 I was talking to a friend/colleague just the other day who recently lost her father after many years of illness. It's always so hard to know what to say in these moments, and I reached back to lessons shared from Facebook COO Sheryl Sandberg after her husband's unexpected death. Given all the turmoil in our world, and, in particular, the disasters befalling the U.S. in recent weeks, I thought a re-post was called for.

On the last day of sheloshim, which marks the completion of religious mourning for a spouse, Sandberg shared a compelling and beautifully-written post on … well, Facebook, of course. Her essay included heartfelt suggestions for anyone struggling to find the best or right way to acknowledge another person's grief.
If you haven't known a someone—including a client—who has experienced a profound loss during the course of your relationship, it's only a matter of time.
Here are three simple Do's and Don'ts that I culled from Sheryl's publicly-shared journal entry:
DON'T: Ask, "How are you?" (How do you think they are?)
DO: Ask, "How are you today?" It shows you realize the best they can do is get through each day. (This is exactly how I opened the phone call with my friend, and she even remarked on my use of the word "today." The question helped me, and I think it helped her, too.)
DON'T: Say nothing.
DO: Be honest if you don't know what to say, as in, "I'm at a total loss for what to say." Acknowledge the elephant in the room.
DON'T: Assume hope is the most comforting thing you can offer and assure them everything will be OK, as in, "You will find happiness again."
DO: Speak the truth. Be willing to acknowledge that things are not OK, as in, "You will find a new normal, but it will never be the same."
Here's to walking this important talk for the benefit of those we care about.
Make It Real
This week, consider the people you've been avoiding because something awkward or uncomfortable has been in the way. Reach out. Life is short.
Learn More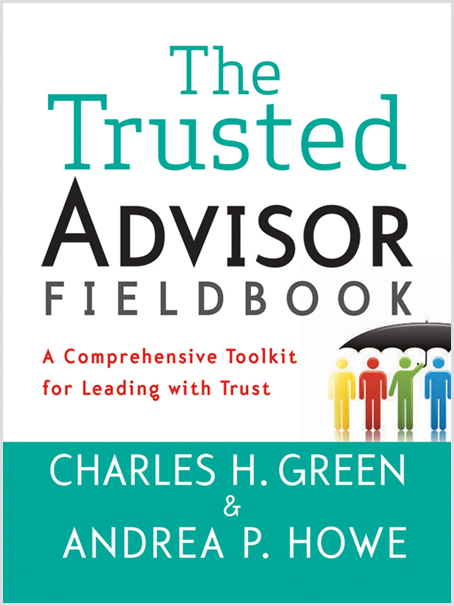 Read about eight ways to build your credibility, from our friends at Trusted Advisor Associates, or brush up on tips for "closing the deal" in Chapter 16 of The Trusted Advisor Fieldbook.
The following two tabs change content below.

Andrea Howe
As the founder of The Get Real Project, I am the steward of our vision and our service offerings, as well as a workshop leader and keynote speaker. Above all else, I am an entrepreneur on a mission: to kick conventional business wisdom to the curb and transform how people work together as a result. I am also the co-author, with Charles H. Green, of The Trusted Advisor Fieldbook (Wiley, 2012).

Latest posts by Andrea Howe (see all)