This post is part of our Weekly Tips series.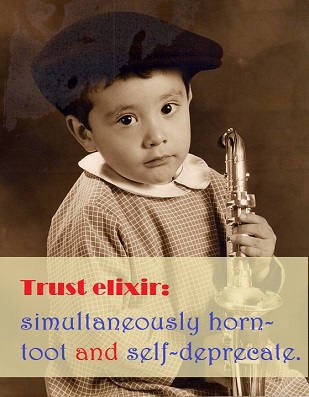 I recall the time I ran for a seat on the condo board of what was then a brand new community. I lost. In front of about 60 people. Looking back at what worked and didn't about my little platform speech (I had three minutes to pitch myself to the group), I see three important lessons about trust-building to tease out of my defeat.

What worked: My dominant strategy was to lead with high intimacy and low self-orientation, and to differentiate myself a bit. How? By telling them first why they might NOT want to elect me.
I shared openly that I was a first-time home buyer and had never before been on a condo board—in fact, I had just made my first condo payment ever. My self-deprecation was effective in that it got a good laugh and set their expectations (don't count on me for board/home ownership expertise; do count on me for honesty and lightheartedness).
What didn't work: There was one thing I didn't do that left my constituents understandably less than confident in my abilities. I fell into the trap that (sweeping generalization coming) many women do of being tentative about tooting my own horn. I was too humble.
Sure, I told them a little bit about my professional background (at the time it was close to 20 years in consulting, the latter half with an emphasis on teaming and relationship skills, which lends itself well to community-building endeavors). But I didn't let them know that when it comes to starting something up (new community, new board), I'm your woman.
I didn't tell them that eight years prior I launched a business that now boasts a client roster of global companies that generate millions and billions in revenue each year. I didn't tell them about the community service program I created that, within six months of its inception, was given a prominent mention in SELF magazine and then acquired by a national non-profit.
(Even as I write this, my brain is screaming: ENOUGH with the tooting horns already.)
Bottom line: I didn't think about what would be of value to them, link that to what I brought to the table, and say it out loud.
What I'd do next time: Of course, this is all speculation; I might have lost because they didn't like what I was wearing. Regardless, I think it's safe to say that I'd have been more effective by doing the following:
Take a few minutes for focused preparation. Think about what my fellow condo association members might have really wanted in their newly-minted officer corps, and know the link to my experience and skills.
Lead with the same opening—why you don't want to elect me. It's honest. It's a little contrarian, which I like. And it's a distinctive approach.
Toot toot toot away. Confidently, succinctly, matter-of-factly, with an emphasis on the aspects of me that directly address their interests and concerns.
In short, I'd leave them with a more complete picture of me—not one that's either over- or underexposed.
It seems to me these guidelines apply no matter who we are, what we're selling, and to whom we're pitching: prepare and be honest about both your strengths and your weaknesses.
That, and choose your clothes carefully.
Make It Real
This week, look for opportunities to simultaneously horn-toot and self-deprecate (for example, when you're giving a presentation, or asked to introduce yourself). What works? What would you do differently next time?
Learn More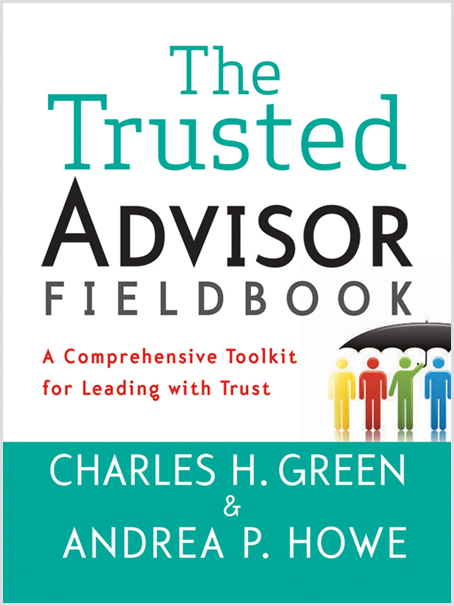 Read about eight ways to build your credibility, from our friends at Trusted Advisor Associates, or brush up on tips for "closing the deal" in Chapter 16 of The Trusted Advisor Fieldbook.
The following two tabs change content below.

Andrea Howe
As the founder of The Get Real Project, I am the steward of our vision and our service offerings, as well as a workshop leader and keynote speaker. Above all else, I am an entrepreneur on a mission: to kick conventional business wisdom to the curb and transform how people work together as a result. I am also the co-author, with Charles H. Green, of The Trusted Advisor Fieldbook (Wiley, 2012).

Latest posts by Andrea Howe (see all)