This post is part of our Weekly Tips series.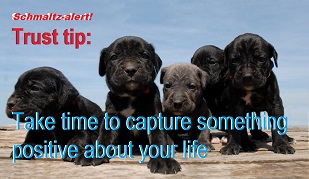 I recently wrote about how important I think it is for services professionals to
stay grounded and centered and keep stress levels low
. Toward that end, I wanted to share a specific practice with you—a personal one that I used as an opportunity to stretch this year.
In short, it's a gratitude practice. Hang in there if your Woo Woo Meter just started beeping.
I've done this practice two years in a row now, and it has quickly become a favorite ritual. Throughout the year, I fill a jar with little slips of paper that capture memorable moments and moments of appreciation. It's a small sampling; I don't pressure myself to capture all of my gratitude. What goes in, goes in. What doesn't … stays with me in other ways.
Then on New Year's Day, I empty out and review all the little slips of paper.
The first time I did this, I shared some highlights with my spouse. That was easy because he was featured a lot, plus he knew a lot of the references.
This year, I spontaneously upped the ante by taking pictures of the little slips of paper that included friends and family. I then texted the photo, along with a little note, to each person.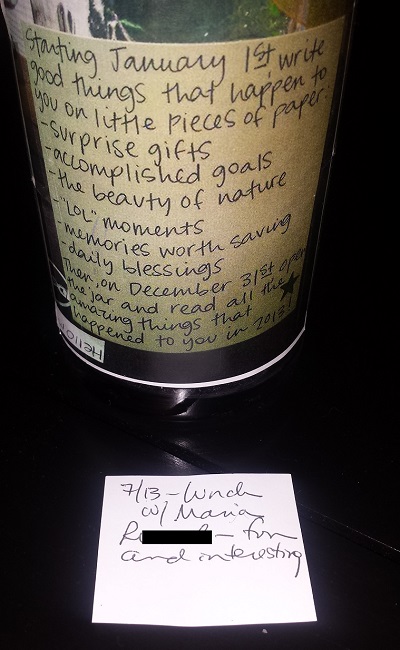 Then I decided to go crazy and email myself photos of the slips that featured clients, with the idea of sharing with them as well. It took me another month to start following through on that last step—partly because of busyness, mostly because of procrastination ("What will they think of me?" Which, by the way, is the same thought running through my mind about you as I write this tip.)
In each email I shared a line or two about the practice for context, then directed them to the attached photo. If I was feeling awkward, as I did with some people, I included a caveat, like, "Brace yourself for what might seem like an odd message" or "I'm sharing this with you at the risk of being schmaltzy."
While I didn't expect replies, you won't be surprised to hear the responses I got were thoughtful and lovely.
I've started the practice up again for 2017. Borrow as much or as little as you'd like. Even if you keep your gratitude to yourself, I bet you'll find you're happier throughout the year for taking the time to capture something positive about your life. And I'm certain you'll be a better professional for it.
Make It Real
This week, start each day with a list of three things for which you are grateful—either a written list, or a mental list.
Learn More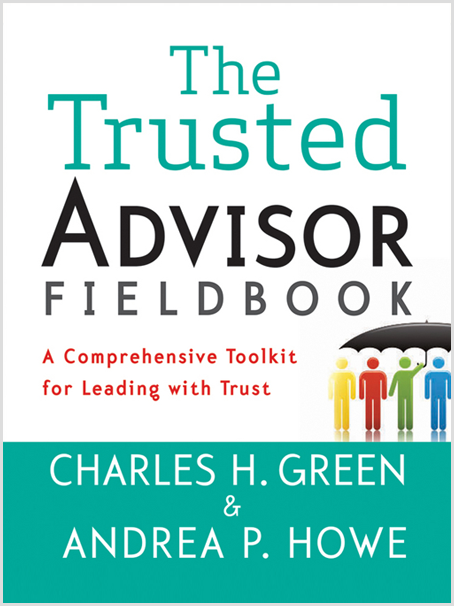 Read Charlie Green's take on the importance of gratitude, or brush up on the transparency trust principle in Chapter 4 of The Trusted Advisor Fieldbook.
The following two tabs change content below.

Andrea Howe
As the founder of The Get Real Project, I am the steward of our vision and our service offerings, as well as a workshop leader and keynote speaker. Above all else, I am an entrepreneur on a mission: to kick conventional business wisdom to the curb and transform how people work together as a result. I am also the co-author, with Charles H. Green, of The Trusted Advisor Fieldbook (Wiley, 2012).

Latest posts by Andrea Howe (see all)