This post is part of our Weekly Tips series.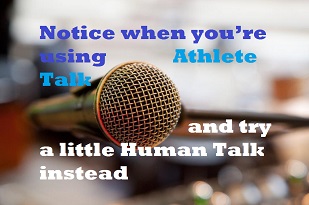 Last week's post on faking it less reminded me of a phenomenon I once read about called "Athlete Talk." Not sports talk; this is different. I find myself guilty of it sometimes, and wonder if you do too.
I learned about Athlete Talk in the book Year of Yes, by U.S. television producer, writer and author Shonda Rhimes. (Shonda is best known for the shows Grey's Anatomy, Private Practice, Scandal, and How to Get Away with Murder.) She defines Athlete Talk as "what happens on all of those interviews that take place right after a pro sports event you see on TV." She describes the behaviors of the athletes who do it: always smiling, bland voice, never saying anything controversial or substantial.
Shonda shared about Athlete Talk in her book because she found herself guilty of it a lot one year as her own celebrity status grew. At one point, the Thursday night prime time TV lineup on the ABC network was locked up with three of her shows—a lot of visibility and pressure. While there were aspects of her relationship with the network that were understandably challenging as a result, she'd find herself making safe comments about it: "I am just happy to be working for ABC."
Shonda contrasts being a Good Athlete Talker with being a person—in other words, while Athlete Talk isn't necessarily dishonest, it's devoid of candor and real-ness.
The alternative reminds me of what I've heard Charlie Green refer to as Human Talk, which is far more trustworthy. Here are some examples of the contrast between the two:
Athlete Talk: "I'm just blessed to be out here, playing the game."
Human Talk: "You know what, that was a really tough game. I'm incredibly disappointed that we didn't win. I wanted that win. I'm also blessed to be out here, playing the game. It's bittersweet."
Or, bringing it closer to home:
Athlete Talk: "We fought the good fight with that proposal."
Human Talk: "It's true we put a lot of effort into that proposal. It's also true we missed key client cues along the way, otherwise we'd have a different outcome. We should be proud of our efforts. We should also look closely at the ways we came up short—individually and as a team—so we can learn and grow from this very disappointing result."
It seems the older I get, the more I crave Human Talk, the more I appreciate it when I hear it, and the more I feel disconnected when I don't speak it.
How about you?
Make It Real
This week, listen for Athlete Talk, in yourself and others. When you notice you're the one doing it, or being tempted to, try a little Human Talk instead. What do you learn?
Learn More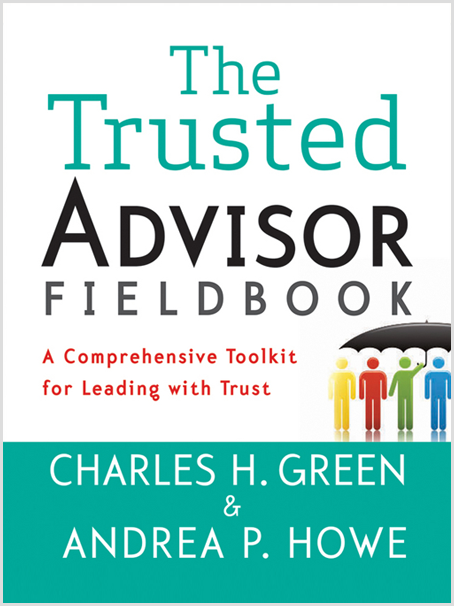 Read more about Human Talk and nine other intimacy-building practices, or brush up on how to create a culture of trust in Chapter 29 of The Trusted Advisor Fieldbook.
The following two tabs change content below.

Andrea Howe
As the founder of The Get Real Project, I am the steward of our vision and our service offerings, as well as a workshop leader and keynote speaker. Above all else, I am an entrepreneur on a mission: to kick conventional business wisdom to the curb and transform how people work together as a result. I am also the co-author, with Charles H. Green, of The Trusted Advisor Fieldbook (Wiley, 2012).

Latest posts by Andrea Howe (see all)