This post is part of our Weekly Tips series.
Every once-in-a-while I read my own book.
By that I mean I pause to review material from The Trusted Advisor Fieldbook that's not on my default list of "go to" pages.
Today I happened upon Fundamental Truth #10 in Chapter 1: You get what you give. It's one of those concepts that's ridiculously simple and yet utterly profound. It speaks to the phenomenon of reciprocity (the "R" word): the tendency to return a gesture.
If you trust someone, the odds are that they will behave in a more trustworthy manner than if you are suspicious of them. Leaders who are willing to trust their followers produce more trustworthy teams. Followers who are willing to trust their leaders invite them to live by a more trustworthy standard. Consultants who listen to their clients are more likely to be listened to. Salespeople who take risks increase the odds of risks being taken by their buyers in return. Share personal information, and chances are others will share in kind. (And, of course, if you don't do these things … others likely won't either.)
All of this makes for a really simple solution—albeit a paradoxical one—if you find you want more of something in a relationship, be it listening, risk-taking, confidence, appreciation, attention, or anything else: give more of that very thing.
Things that make you go "Hmmmm" …
Make It Real
This week, examine two relationships: one that's working especially well, and one that's not. In the relationship that's working well, there are probably things that you naturally give: what are they? In the relationship that's not, there are probably things that you naturally hold back: what are they? Look at your lists and go "Hmmmm" …
Learn More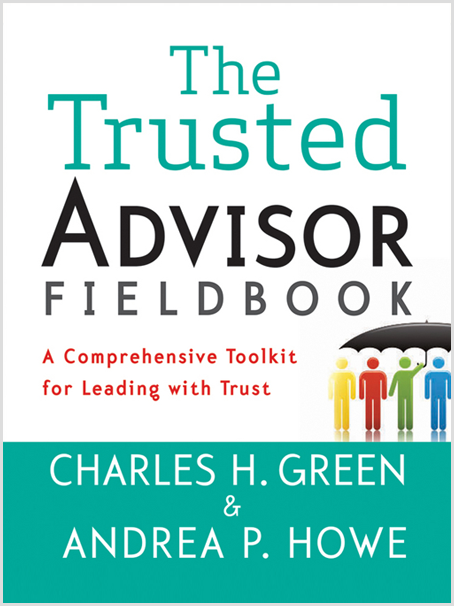 Read more about "Reciprocity, Sales, and Suicide Hotlines," from our friends at Trusted Advisor Associates, or discover the other nine fundamental truths of trust in Chapter 1 of The Trusted Advisor Fieldbook.
Quid pro quo.
The following two tabs change content below.

Andrea Howe
As the founder of The Get Real Project, I am the steward of our vision and our service offerings, as well as a workshop leader and keynote speaker. Above all else, I am an entrepreneur on a mission: to kick conventional business wisdom to the curb and transform how people work together as a result. I am also the co-author, with Charles H. Green, of The Trusted Advisor Fieldbook (Wiley, 2012).

Latest posts by Andrea Howe (see all)