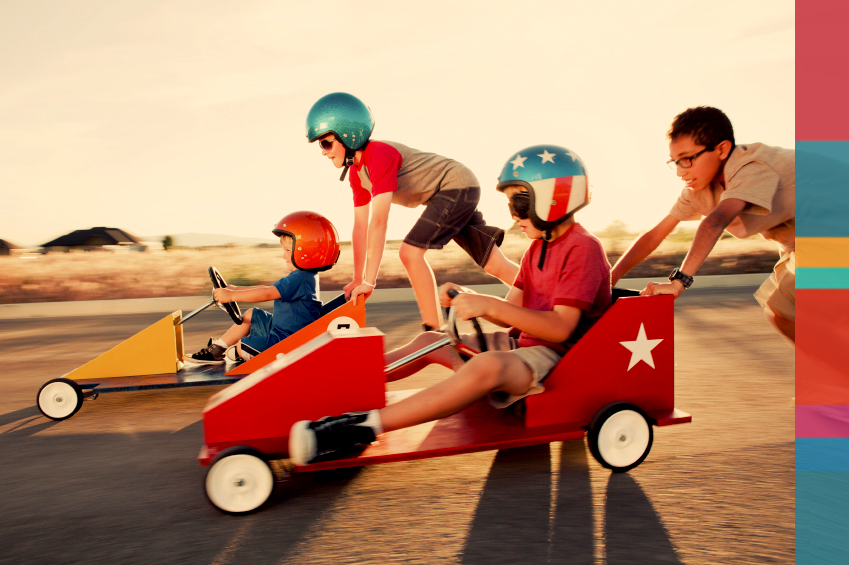 It's one thing to be a smart consultant and another thing entirely to be smart about client relationships.
It's the soft stuff that sets you apart when you're in a consultative role (internal or external)—traits like humility, adaptability, and perceptiveness. And mastering the soft stuff doesn't just happen; it requires the same attention you have given your industry knowledge, technical expertise, and problem-solving skills.
Take your consulting skills to the next level
Our Trust-Based Consulting program combines advanced consulting skills with the best practices of a trusted advisor. Developed in partnership with Trusted Advisor Associates, it provides in-depth experience with the cognitive, emotional and social skills required to be masterful in any consultative role.
"Moving from 'collaborator' to 'trusted advisor' requires a real focus on mindset, and a commitment to creating safe havens for tough issues. Now I know better how to understand what my client has in mind and what his real goals are. Right away, this has led to much more effective interactions" — Participant, 2011
WHO SHOULD PARTICIPATE
This program is ideally suited for:
Front-line consultants with direct client responsibilities
People in shared services roles (such as IT, finance, HR)
Client relationship managers
Account managers
Project managers
Involve your entire organization or strategically targeted groups.
HOW THE PROGRAM WORKS
We always tailor a program to match your real needs. Choose one of the following or combine several for maximum impact:
Customized, stand-alone workshops (usually one to three days, staggered or sequential)
Keynotes and mini-modules to add to off-sites, workshops, and other scheduled events
The Trust Quotient diagnostic
Your 30-day experiment
Individual or team coaching
WHAT YOU'LL GET
Exact outcomes depend on the scale and duration of a program. Here's a sample list of program objectives:
Describe the cognitive, emotional, and social skills required to be an effective consultant
Recognize the four variables of trust and identify specific ways to improve personal trustworthiness ratings
Effectively engage clients and other stakeholders to reveal root cause issues and needs
Apply the dynamics of influence to achieve results with others
Understand how to consistently elevate your role from custodian to collaborator to trusted advisor.
KEY TAKEAWAYS FROM PAST PARTICIPANTS
Here's a sampling of what our clients have said they've learned:
Client Relationships


"Client focus is personal, psychological, starts with me"
"Intentions matter; clients can tell"
"Saying you don't know helps credibility; not saying it destroys it"
"A lot of this is about personal courage"
"If I'm thinking about controlling the client, I'm thinking wrong"

Influence and Getting Your Advice Taken


"It's not as much about expertise as we think"
"You have to earn the right to be right"
"Be curious, be courageous, be yourself"
"Clients want to know the limits of your knowledge, not its extent"
"Put yourself in their shoes"

Problem-Solving


"Probe to find the real problem before providing answers"
"Let the client do 90% of the talking"
"Ask the tough questions, they pay off"
"The real value is in the discovery, problem definition, framing"
"Win/win/win/win/win—dare to be great in envisioning outcomes"

Dealing with Conflict


"Framing problems with 'we' is a game-changer"
"Listening is an active—and undervalued—process"
"There's big value in speaking the hard truths"
"Talk about the elephant in the room"
"Always keep an open mind"
"We had fantastic dialogue with colleagues and the instructor, along with role playing in a safe environment. A great combination" Participant, 2011
WHAT ELSE TO EXPECT
There is no trust without risk, and there is no excellence in consulting without it, either. In our programs, we discuss thought-provoking concepts, teach tough lessons, and engage in candid conversations. We focus on helping you develop new mindsets as well as skill sets by using:
Intellectually challenging models, paradoxes and stories
Real client situations (yours)
Customized caselets
Role-playing
Other experiential learning
Find out more in our nine-point checklist for successful trustworthiness training.
Or talk to us about bringing this program to you.