This post is part of our Monthly-ish Tips series.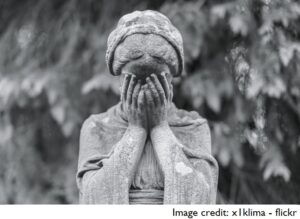 I know quite a few clients who are dealing with loss right now, so I'm reprising a Tip I wrote in 2015 that was inspired by then-Facebook COO Sheryl Sandberg at the end of her first 30 days of mourning for her late husband. On the last day of sheloshim, which marks the completion of religious mourning for a spouse, she shared a compelling and beautifully written post on … well, Facebook, of course.
Among other things, Sheryl's essay includes extraordinary lessons for anyone struggling to find the best or right way to acknowledge another person's grief.