This post is part of our Monthly-ish Tips series.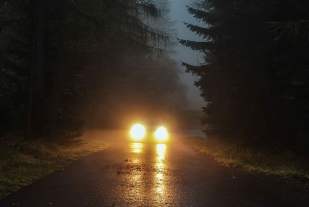 There's a lot of empathy going around these days, which is a good thing. Unfortunately, a lot of it is mediocre empathy, which is a bad thing—especially if you're striving to be a trusted advisor who listens masterfully and makes meaningful and lasting connections with others. Here are two words in particular to remove from your repertoire.
In the spirit of helpful compilations that make it easier to navigate way too much pandemic-oriented information right now, this week's tip features links to seven short resources for building client trust in our current times (yes, weirdly, another list of seven). The links are to five brief articles, one mini-podcast, and a recorded webinar.
Time required to invest in any one of these resources ranges from a few minutes (to scan an article) to 45 minutes max (to take in the whole recorded webinar). Total number of strings attached equals zero.
Here they are, organized by role/area of focus:
If you're in a consultative or service-oriented role and you want to get grounded in what to lead with (and what to leave behind) in your relationships right now:
(< 5 minutes) Try An Old Standby for a New Normal. This short blog offers a total of eight specific pandemic-sensitive trust-building practices to apply. The practices are linked to the four variables of the trust equation, and offered in order of priority.

(5 – 10 minutes) Or go for How trusted advisors show up right here, right now. This is a focused write-up of the three highest priority trust-building practices from the blog above: (1) personal reach-outs, (2) generous offers, and (3) serious S-management. "Ninja" tips for each have since been published, the links to which are now included in this main article.

(Up to 45 minutes) There's also the webinar I led a couple of weeks ago on Five Best Practices for Managing the Biggest Client Relationship De-railer: Fear. It provides a deeper dive into how to both recognize and manage the fear that naturally arises in us all, even outside of a crisis.

If you're a group or business unit leader looking for a messaging "template" to convey the importance of how client reach-outs should be done these days:
(< 5 minutes) Try the short blog called, Building Client Trust During a Crisis. It offers a copy of an email that one of our clients recently shared with his team of client relationship partners, reminding them to take a trust-building approach: reach out with information, but foremost with humanity.
If you're responsible for business growth or business development and wonder how to do that in a trustworthy way when many clients are in crisis:
(< 8 minutes) Try Charlie Green's mini-podcast called, Trust in the time of the COVID-19 Pandemic. Here's one juicy tidbit from the podcast: "In times of stress, our first—very human—reactions are defensive, short-term driven, self-protective. Whereas in normal times, it's not that hard for us to think client-focus, long-term, focusing on others. In tough times, that all gets short-circuited. So here's the punch line: times like this are precisely the times you need to go the opposite way."
If you're a team lead trying to find a simple and meaningful way to create connection during your virtual meetings:
(~ 7 minutes) Try this short blog: How to quickly build trust in a meeting with just one word. It gives you the step-by-step details of the practice that I have found hugely insightful and powerful when it's done at the beginning and again at the end of a meeting.

Note: With time-pressed meetings I have been having people use chat to type in their words, even if the group is small. If a meeting is run well and connection is achieved, everyone leaves better off and there's something especially moving about capturing the deltas in writing.

If you're an aspiring trusted advisor looking to hone the skill that will have maximum impact right now both at work and at home:
(< 5 minutes) Check out the blog called, Trust-building mastery: Two words to remove from your repertoire. This shift in your language will help you bring your best emotional self to the table, not just your best thinking and problem-solving selves.
The following two tabs change content below.

Andrea Howe
As the founder of The Get Real Project, I am the steward of our vision and our service offerings, as well as a workshop leader and keynote speaker. Above all else, I am an entrepreneur on a mission: to kick conventional business wisdom to the curb and transform how people work together as a result. I am also the co-author, with Charles H. Green, of The Trusted Advisor Fieldbook (Wiley, 2012).

Latest posts by Andrea Howe (see all)