This post is part of our Monthly-ish Tips series.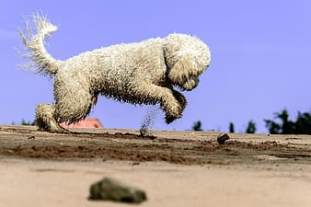 There's a lot of empathy going around these days, which is a good thing. Unfortunately, a lot of it is mediocre empathy, which is a bad thing—especially if you're striving to be a trusted advisor who listens masterfully and makes meaningful and lasting connections with others. Here are two words in particular to remove from your repertoire.
The two words are, "At least."
I've been hearing these words a lot lately. I've probably been saying them more than I realize. "At least" has a similar impact as the word "but" as an instant invalidator. Consider:
| | |
| --- | --- |
| Family member/friend | Pseudo-Empathetic Response |
| "I'm so bummed I don't get to have my graduation ceremonies this year. I've worked so hard. It's not fair!" | "It really is disappointing. Especially because of how hard you've worked. At least you get to graduate this year. And you've got your health, which is more than a lot of people can say right now." |

Or maybe you recognize your own self talk:

| | |
| --- | --- |
| You | Pseudo-Empathetic Response |
| "I'm exhausted. If I have to do one more Zoom call today, I'm going to implode." | "There's a lot to navigate right now, so it makes sense that I'm tired. At least I have a job. At least I have people to connect with. And at least I have access to technology that's so critical right now, from the comfort of my own home." |

Just as the word "but" in a sentence negates anything positive that comes before it, "at least" negates anything empathetic. So much so that University of Houston researcher and Daring Greatly author Brené Brown called specific attention to these two words in one of her 2013 talks.
More recently, Brené—which is how she refers to herself on her website—spoke about "comparative suffering" on her new podcast (it's about 15 minutes in). There seems to be a lot of it going around, too. Brené says this happens when fear and scarcity are present (check). "Even our pain and our hurt are not immune to being assessed and ranked," she says, "So without thinking, we start to rank our suffering and use it to deny or give ourselves permission to feel."
In other words, how can we possibly be upset by cancelled graduations and tiring virtual workdays when others are so much worse off? Hence the tendency to "at least" ourselves and others.
Unfortunately, Brené adds, the negative emotions we're feeling only metastasize when we deny them. "Emotions do not go away because we send them a message that, hey … these feelings are inappropriate and do not score high enough on the suffering board."
Why am I taking up business blog real estate on this emotional stuff? Because emotional intelligence is a building block of trusted advisorship, empathy is key to listening and influence, and now is a critical time for us to bring our best emotional selves to the table, not just our best thinking and problem-solving selves.
In the good news realm, Brené says that comparative suffering comes from a belief that empathy is finite—if we're kind and loving towards ourselves, for example, we'll have less to give others—when in reality practicing empathy creates more empathy.
So if we want to be truly empathetic, that means we must attend to your own feelings (which Brené wisely suggests we do in "awkward, brave, and kind ways") as well as be rigorous about removing "at least" from our vocabulary.
Especially in the conversations we have with ourselves that no one else can hear.
Make It Real
This week, see what happens when you make a conscious effort not to say or think, "At least …". What changes when you catch yourself—for you and for others?
Learn More
If you haven't seen this hilarious bit on making cloth masks at home, consider it doctor's orders for your dose of daily humor (thank you, CG).
The following two tabs change content below.

Andrea Howe
As the founder of The Get Real Project, I am the steward of our vision and our service offerings, as well as a workshop leader and keynote speaker. Above all else, I am an entrepreneur on a mission: to kick conventional business wisdom to the curb and transform how people work together as a result. I am also the co-author, with Charles H. Green, of The Trusted Advisor Fieldbook (Wiley, 2012).

Latest posts by Andrea Howe (see all)