This post is part of our Monthly-ish Tips series.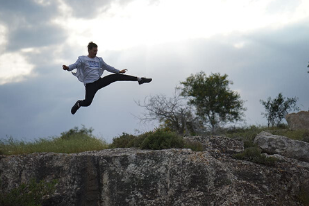 Some of my favorite Weekly Tips from the past are the ones that provide unconventional approaches to conventional communications. This week I offer you a compilation of "go-to" resources for three common situations.
Consider these everyday opportunities:
When you want to make a good impression. Do you have that standard slide in your proposal or deck that has 20+ logos on it showing off your clients? If so, where does it typically appear? The answer to that last question should not be, "Early on" because early on should be all about them, not all about you. Read more about why I have been known to beg workshop participants to at least change the order of things, if not "Scrap the freakin' deck"
When you're trying to cut through the din. There was the time the Southwest flight attendant had to go through the spiel that those of us who fly regularly can probably recite verbatim (and therefore don't bother to listen to)—you know the lines that start with catchy phrases like, "Federal regulations …" Then she inserted, "Blah blah blah" into her patter (literally, those words). And then she said, "For some of you, that's the first thing you've heard me say." (I was guilty.) My original post on this includes four ways to say something distinctive that has your own clients tune in rather than tune out.

There are also the examples where techies are our unexpected role models, like Evernote's distinctive and entertaining set of software release notes which one day were my reward for finally clicking "Install now" instead of "Later." And Dropbox's status message that once reminded me to walk on the lighter side of life by telling me there was "a long time left" for my files to synch, with the suggestion that I "Grab a Snickers."
When you've made a mistake. The techies strike again on this front. If you've ever used the Mozilla Firefox web browser and it crashed, you've probably smiled at the power of their very disarming error message that starts with, "Well, this is embarrassing." This is what we call a caveat, and it's a good one. Read more about how caveats can help you recover when you crash.
There are myriad examples out there in the world for how to stand apart with your communications. What's missing is usually the courage to apply them.
Make It Real
This week, look for an opportunity to get real with your communications—either in writing or in conversation. Bonus points if you find a way to appropriately use humor.
Learn More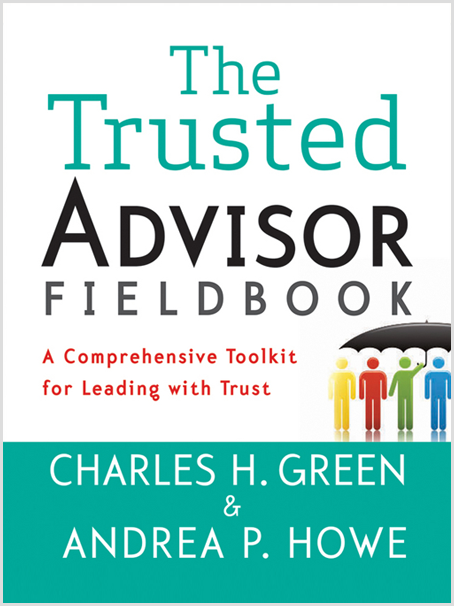 Watch a short video on how to lower your self-orientation (Trust Tip #3), from our friends at Trusted Advisor Associates, or read about how "moments of truth" become moments of mastery in Chapter 8 of The Trusted Advisor Fieldbook.
The following two tabs change content below.
Andrea Howe
As the founder of The Get Real Project, I am the steward of our vision and our service offerings, as well as a workshop leader and keynote speaker. Above all else, I am an entrepreneur on a mission: to kick conventional business wisdom to the curb and transform how people work together as a result. I am also the co-author, with Charles H. Green, of The Trusted Advisor Fieldbook (Wiley, 2012).
Latest posts by Andrea Howe (see all)