This post is part of our Monthly-ish Tips series.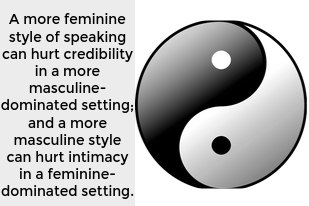 We had a really interesting discussion in a team meeting the other day about a trust-building technique that we've been espousing for years (one that Charlie Green first wrote about in Trust-Based Selling in 2005 and has been a favorite of mine ever since he taught it to me). We talked about how that technique, when used by women, might unintentionally compromise their trust-building efforts in a big way. This week's tip digs a little deeper into the issue and proposes a solution that actually applies to women as well as men.
The technique in question is a caveat, which is a short, emotionally honest statement that precedes a tough message—like, "This is awkward …" or, "At the risk of embarrassing myself … ".
The questions that arose were (1) Can caveats hurt a woman's credibility and (2) Should women therefore avoid them entirely?
The answers I've since come to, thanks to colleague and coach Stewart Hirsch's thoughtful input based on the work he's done on implicit bias, is (1) quite possibly, yes, and (2) no.
Caroline Turner, former General Counsel of Coors and author of Difference Works (with whom Stewart has collaborated), helps us understand the why behind both answers.
In Caroline's article, "Masculine-Feminine Difference: How We Talk," she describes a masculine-feminine continuum and distinguishes what she calls masculine and feminine language. She reminds us that both men and women operate on both sides of that continuum, and each has its own language. In short, masculine language is marked by declarative statements. Feminine language uses more questions, and, as noted in Caroline's article, often relies on what Dr. Pat Heim calls disclaimers, hedges, and tag questions. Feminine language used in a masculine environment—and vice versa—are where trust issues can arise.
With caveats, which can sound a lot like disclaimers, a more feminine style of speaking could in fact hurt credibility in a more masculine-dominated setting. (A disclaimer has the effect of discounting the message, though that's not the intent of a caveat.) Examples of problematic caveats in this case include:
"I could be wrong …"
"I may be missing something …"
"I'm not sure how to tell you this …"
"At the risk of embarrassing myself …"
Similarly, more masculine-style caveats, like, "You're not going to like this …" could hurt intimacy in a more feminine-dominated setting. (Side note: I had great difficulty coming up with a lot of masculine-style examples as I am definitely more feminine-style oriented. Suggestions are always welcome.)
The solution is the same for both women and men:  know your audience and tailor accordingly. Interestingly, the caveats above could be very effective when applied in the other setting. And when you're not sure, you could go more neutral:
"Heads up …"
"I'm not sure how you're going to react …"
"There's no easy way to say this …"
The solution is definitely not to avoid caveats altogether. That's because they serve as a warning to the recipient that bad news is on the way, and that warning is an intimacy-builder in and of itself. And intimacy—especially in the face of bad news—is a critical aspect of trust-building for us all.
Make It Real
This week, notice your language patterns. Do you generally tend to use more feminine language or masculine language? Are your choices as effective as they could be?
Learn More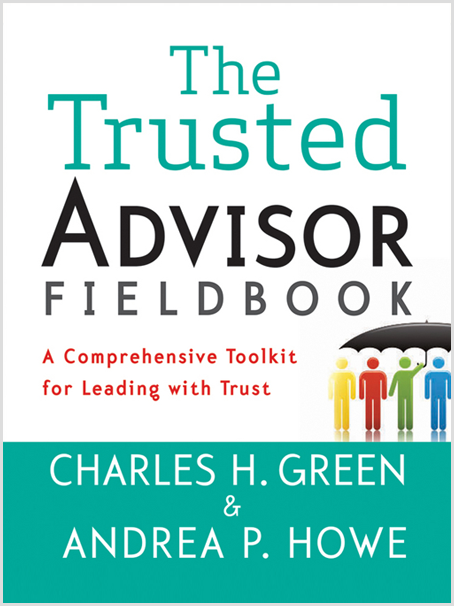 Read about implicit bias in this article by Stewart Hirsch and Caroline Turner, or brush up on ways to increase your own self-awareness in Chapter 10 of The Trusted Advisor Fieldbook.
The following two tabs change content below.
Andrea Howe
As the founder of The Get Real Project, I am the steward of our vision and our service offerings, as well as a workshop leader and keynote speaker. Above all else, I am an entrepreneur on a mission: to kick conventional business wisdom to the curb and transform how people work together as a result. I am also the co-author, with Charles H. Green, of The Trusted Advisor Fieldbook (Wiley, 2012).
Latest posts by Andrea Howe (see all)