This post is part of our Weekly Tips series.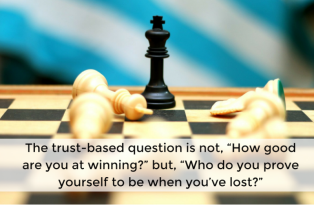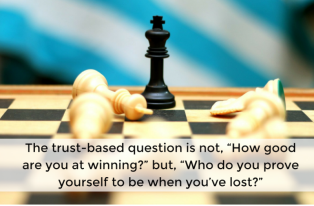 Last week's tip about my bruised ego got me thinking about a conversation that's been coming up a lot in our workshops lately: the actions you choose to take (or not) in the days, weeks, and months following a lost proposal or lost project. Unfortunately, what's all-too typical isn't all-too trustworthy.
See if you can relate to the typical actions we take in the face of a loss (I know I can):
Nothing.
By "nothing," I mean we do nothing. Sure, we have the usual internal lessons learned debrief, and maybe even a client debrief (even better). Those are helpful, and important. But then what?
Nothing.
We move on. We get busy. We focus on deals we can win. We pay extra attention to our existing clients because we appreciate them all the more for a minute. We harbor bad feelings (which are sometimes so sneaky they're almost imperceptible) and therefore avoid the client(s) who rejected us.
The alternative, of course, is to get busy on the relationship that just suffered a hit—not in a stalker kind of way, but in a way that says, "This is a blip on a very big screen. I don't just care about you when there's something in it for me. I'm committed to you and to our relationship in the long term."
After my recent humbling loss (recap: I thought I was a shoo-in as a conference speaker and I was wrong), I got my team working on ways that we can support the conference anyway. Then I sent a message to all the conference organizers conveying disappointment, confessing cockiness, and committing to both learn from the experience and help them be successful. Yes, I am patting myself on the back for having the presence of mind to take these actions this time. It's behavior I need to reinforce in myself.
It's easy to get so focused on winning and delivering that we completely miss the moments that might just matter even more. The trust-based question is not, "How good are you at winning?" but, "Who do you prove yourself to be when you've lost?"
Make It Real
This week, consider your last three losses. What actions have you taken that are consistent with a long-term relationship focus? What further actions should you take, now and in the future?
Learn More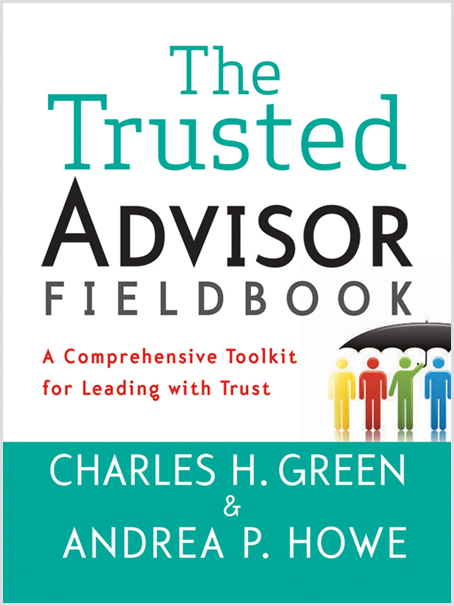 Read more about why mistakes build trust, or brush up on how to revive a stalled relationship in Chapter 19 of The Trusted Advisor Fieldbook.
The following two tabs change content below.

Andrea Howe
As the founder of The Get Real Project, I am the steward of our vision and our service offerings, as well as a workshop leader and keynote speaker. Above all else, I am an entrepreneur on a mission: to kick conventional business wisdom to the curb and transform how people work together as a result. I am also the co-author, with Charles H. Green, of The Trusted Advisor Fieldbook (Wiley, 2012).

Latest posts by Andrea Howe (see all)