This post is part of our Weekly Tips series.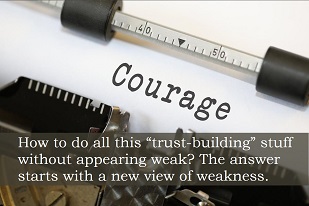 I once led a day-long program on trust-based selling to 26 men and women at a global market intelligence firm. We were knee-deep in a conversation about empathetic listening as a primary driver of influence. One of the women—a strong and articulate leader—pulled me aside to ask a question that got me thinking about a serious issue that faces anyone in a leadership role.
We had been practicing in trios, and this woman had realized that she listens with empathy with her family much more than with her colleagues. Her question boiled down to this: "How can I do this trust-building 'stuff' at work without appearing weak?"
What a great question.
In my experience, finding this elusive balance point—between feminine and masculine, yin and yang—is both a challenge and an opportunity for both women and men in business.
I have come to believe that the answer to this question is two-fold:
Adopt a different view of "weakness." In Brene Brown's TEDx Houston talk on the power of vulnerability, she suggests that the lens you look through makes all the difference: while we may see our own vulnerability as weakness, others see it as pure courage. She asserts that vulnerability as weakness is a myth. That makes sense to me, especially when I consider my own experience of the strongest leaders. They're the ones who are able to connect with me by balancing competency and vulnerability. They're assertive, decisive, knowledgeable, and in-charge while also being accessible, open, humble, and fallible. The alchemy occurs in the combination. The concern about appearing weak, therefore, is simply an irrational fear that we have an opportunity to acknowledge and then…set aside.
Elevate the business value of being true to who we are. John Bussey once wrote a piece in theWall Street Journal covering advice from 11 women who are CEOs of Fortune 500 companies on how women can get ahead. One comment stood out for me, from Gracia Martore of Gannett: "In order to lead an organization, you have to be incredibly comfortable in your own skin and the only way to do that is to be confident in who you are."
One way to interpret this is that if you're an empathetic mom, so be it and don't hide it. Rather than suppress what you naturally do well, bring it forward in a way that's contextually relevant.
I know for me that being real doesn't always feel immediately comfortable because it requires risk-taking—as in, risking appearing weak even if I understand intellectually that I won't. I also know that my best business relationships are distinctly marked by authenticity (mine and theirs). And I know that the more I try to be someone I'm not, the more exhausted I am at the end of the day.
My conclusion: The fundamental question isn't, "How can we do this trust-building 'stuff' at work without appearing weak?" but rather, "How can we model the courage of a leader by being who we are?"
Small edits, big difference.
(This is an edited version of a longer article that was originally published on Forbes.com.)
Make It Real
This week, take stock of your own leadership strengths. Consider the following traits:  assertive, decisive, knowledgeable, accessible, open, humble, and fallible. Which ones do you naturally lean on? Which ones need more development?
Learn More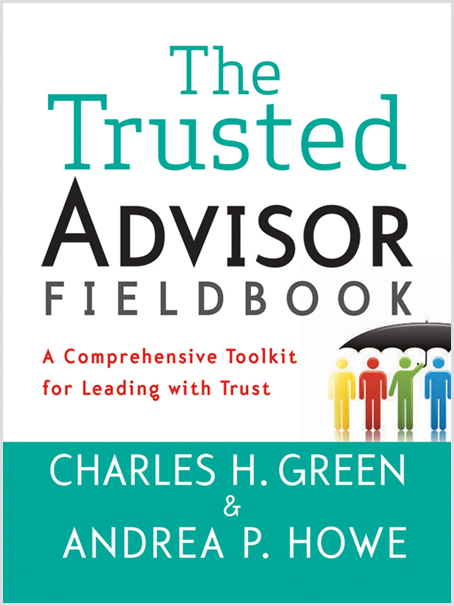 Read about how vulnerability and authenticity advanced the career of a well-known U.S. news broadcaster, or brush up on the links between listening and influence in Chapter 3 of The Trusted Advisor Fieldbook.
The following two tabs change content below.

Andrea Howe
As the founder of The Get Real Project, I am the steward of our vision and our service offerings, as well as a workshop leader and keynote speaker. Above all else, I am an entrepreneur on a mission: to kick conventional business wisdom to the curb and transform how people work together as a result. I am also the co-author, with Charles H. Green, of The Trusted Advisor Fieldbook (Wiley, 2012).

Latest posts by Andrea Howe (see all)