This post is part of our Weekly Tips series.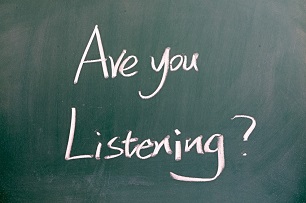 It happened again, just last week. We're on a teleconference call.
Charlie and I
are the buyers. We're joined by a salesperson. A couple of our team members beep in and the call officially begins. Sales Guy leads brief introductions for all attending. Good. We exchange a few pleasantries. Nice. Then Sales Guy does the thing I hate most.
He says, "So tell me what you're looking for. Give me the big picture."
Do you know why I hate this so much?
There are at least four reasons:
Sales Guy had already been briefed on our needs by a team member, at least at a high level. We now have zero indication that he had been listening.
From the get-go, the onus is on us—the ones being sold to—to do the heavy lifting.
It's low risk for Sales Guy. There's no chance he'll say something wrong if he gets us to do the talking.
It appears as though the focus is on us, the buyers, which would be good if it were true. It just doesn't feel like the focus is on us.
No doubt Sales Guy needed more information from us to facilitate an effective meeting. No doubt Sales Guy also wanted to hear his actual buyers speak, not their rep. Totally legit. Here's how he could have started down that path:
"Jane briefed me at a high level, which was very helpful, thank you. I've also looked at your website and I'm starting to get a good feel for your business. What you're looking for, as I understand it, is ABC, with a particular emphasis on DEF, and both PDQ and XYZ as important factors. Am I in the ballpark?"
See the difference? With my suggested words, he shows he's done some homework and that he's been paying attention. He takes the risk of getting it wrong. And then he gets us talking to confirm, and amend if necessary. In short, he's doing the heavy lifting.
I ranted about this approximately 60 tips ago. I'm ranting again because it's such a simple yet important lesson for anyone, not just Sales Guys: If you want to be influential, pay close attention to how you're starting your conversations, whether it's your first with a new client or your 100th with a long-standing one.
Don't risk losing your clients at "hello."
Make It Real
This week, pay close attention to how you begin your client conversations: sales calls, weekly status checks, exploratory conversations, and more. Find specific ways to you prove you've been listening.
Learn More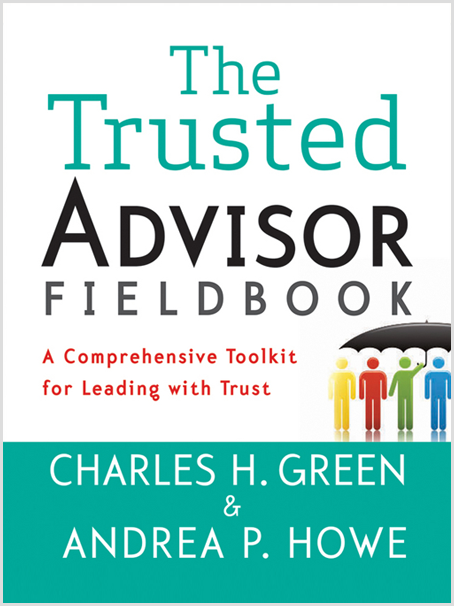 Read more about true customer focus, from our friends at Trusted Advisor Associates, or refresh on the four trust principles in Chapter 4 of The Trusted Advisor Fieldbook.
The following two tabs change content below.

Andrea Howe
As the founder of The Get Real Project, I am the steward of our vision and our service offerings, as well as a workshop leader and keynote speaker. Above all else, I am an entrepreneur on a mission: to kick conventional business wisdom to the curb and transform how people work together as a result. I am also the co-author, with Charles H. Green, of The Trusted Advisor Fieldbook (Wiley, 2012).

Latest posts by Andrea Howe (see all)