This post is part of our Weekly Tips series.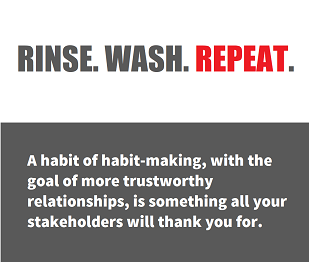 The Greek philosopher and scientist Aristotle is reported to have said, "We are what we repeatedly do. Excellence, then, is not an act but a habit." And so it is with trustworthy behaviors. This tip shares a simple structure to help you develop habits that can improve all your stakeholder relationships, with ease and maybe even a little fun.
Nearly every program I lead on trusted advisorship and trust-based business development (or trust-based selling for those who aren't afraid to call it that) includes an assignment to craft a 30-day experiment—something you'll try, say, every day, or every Monday-Wednesday-Friday, or 12 times over the course of a 30-day period.
By the way, if reading "30-day period" just caused you to reach for the Close Window button, 10 days is fine. Or five. Or one. Just make it finite. Psychologists have long known the value of fixed experiments to circumvent the resistance we humans have to change. By the end of your selected time period, you'll know if the behavior is something you want to keep experimenting with … or not. If nothing else, you will have learned something.
Here are a few tips to make the most of this little endeavor:
Choose one small behavior to modify; don't pile on.
Make your experiment something you will look forward to at least a little, whether that's because it's fun or because it's challenging or both.
Be very specific about what you're going to practice. "Be a better listener" is too general; "Everyday empathy" will get you much farther.
Create some kind of reminder, whether it's an automated "ping" or a low-tech Post-it note.
It's ok to experiment with people outside of work. The goal is to form the habit; it doesn't really matter how and with whom.
Tell someone about your experiment and ask them to help you follow through.
Reward yourself for completing it.
A habit of habit-making, with the goal of more trustworthy relationships, is something all your stakeholders will thank you for.
Make It Real
This week, create two experiments: a one-day version and a 30-day version. This worksheet will help. What do you learn?
Learn More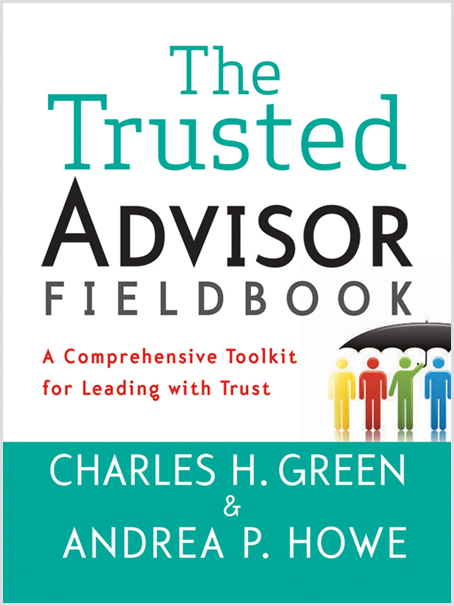 Read about the role of playing your scales when it comes to trust-building, from our friends at Trusted Advisor Associates, or revisit the other two ways to know yourself better in Chapter 10 of The Trusted Advisor Fieldbook.
The following two tabs change content below.

Andrea Howe
As the founder of The Get Real Project, I am the steward of our vision and our service offerings, as well as a workshop leader and keynote speaker. Above all else, I am an entrepreneur on a mission: to kick conventional business wisdom to the curb and transform how people work together as a result. I am also the co-author, with Charles H. Green, of The Trusted Advisor Fieldbook (Wiley, 2012).

Latest posts by Andrea Howe (see all)