This post is part of our Weekly Tips series.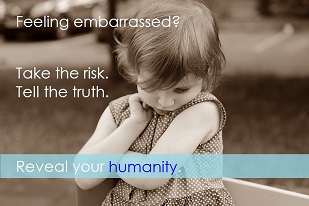 I ran into someone the other day who recognized me but couldn't figure out why. I didn't have the courage to help him out. I was reminded of an important trust lesson in the process.
It was the driver, Victor, whose passenger door I slammed into another car eleven months ago upon arrival at the airport (you can read about the whole drama here). I was back in the area and Victor was coincidentally assigned the (unlucky?) task of taking me to the airport once again. He recognized my face, but mistook me for someone he had picked up at the airport the day before. I didn't recognize him at first, and quickly clarified that he had mistaken me for someone else. But then the wheels were turning and within a few minutes I realized who he was.
Only I said nothing.
Harm done to him as a result? Little to absolutely none. (No harm done to his car door or anyone else's this time, either, in case you were wondering.)
Opportunity cost for me? Big.
I say that because the reasons that stopped me from saying something were all completely self-oriented: embarrassment, shame, fear of his negative reaction.
And yet saying something would have given me an opportunity to practice being honest, courageous, self-deprecating. It could have gone like this: "Victor, I'm more than a little embarrassed to remind you that I'm the one who slammed your car door into someone's rear view mirror at the airport eleven months ago. That's why I look familiar to you." We might have had a good laugh about it. He might have said something nice that would have made me feel better. I'll never know.
Instead I felt awkward and distracted the entire (thankfully short) car ride and for quite a while after. The awkwardness returns quickly as I write this. Collateral damage.
Relationship mastery lies in a willingness to overcome all the baser human stuff and work your trust muscles all the time—whether it's with a driver, vendor, colleague, or client. Do this especially in the face of embarrassment, like when life re-presents you with someone from your past, or when you've forgotten someone's name and really wish you hadn't. Take the risk. Tell the truth. Reveal your humanity.
Then there's also that important life lesson when it comes to relationship-building: it's a small world and if you think you'll never see someone again … think again.
Make It Real
This week, notice any tendencies to shy away from something embarrassing or awkward. See what happens if you lean in, instead.
Learn More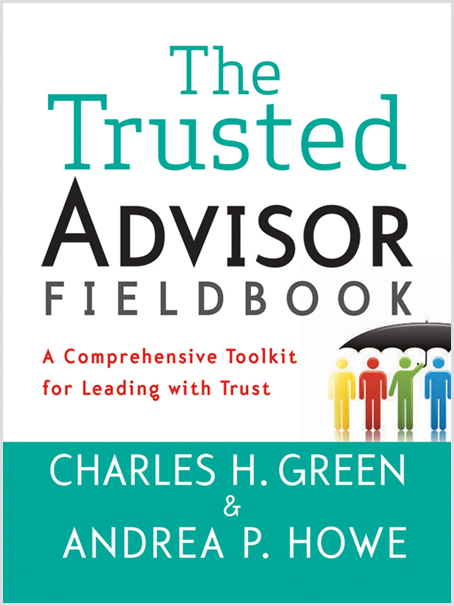 Read about fear and forgiveness, thanks to our friends at Trusted Advisor Associates, or brush up on the merits of personal risk-taking in Chapter 9 of The Trusted Advisor Fieldbook.
The following two tabs change content below.

Andrea Howe
As the founder of The Get Real Project, I am the steward of our vision and our service offerings, as well as a workshop leader and keynote speaker. Above all else, I am an entrepreneur on a mission: to kick conventional business wisdom to the curb and transform how people work together as a result. I am also the co-author, with Charles H. Green, of The Trusted Advisor Fieldbook (Wiley, 2012).

Latest posts by Andrea Howe (see all)