This post is part of our Weekly Tips series.
A client of mine who's based in India once told a story that perfectly illustrates the value of candor as a quick credibility-builder (say that 10 times fast). Sriram works for a global consulting firm. Charlie and I included his story in The Trusted Advisor Fieldbook. I'll let Sriram tell it to you himself:
"I once had an opportunity to sell a significant piece of work to the business unit director of a large pharmaceutical organization. At one point in our conversation, he asked me point blank, 'How many people do you have in India who have actually worked on improving revenue growth for companies in our niche area?' I knew the answer was zero, as most of our experts were abroad and very few existed in the firm in the first place. It wasn't an answer I wanted to give him. At the same time, I knew that putting any kind of spin on my answer would impact my credibility. So I simply answered truthfully: 'No one.'
"I fully expected our conversation would be over at that point. To my surprise, he replied, 'Congratulations. You're the first person I've met who has actually answered that question honestly.'
"We won the work, which was a significant piece in itself and more importantly the start of a great trust-based relationship over a long period of time. Our client was pleased with our candor to acknowledge a deficiency and was happy that we were already thinking about how we would work with them to fill the gaps while adding tremendous value in other areas. And I learned an important lesson that day about how telling the truth—clearly, succinctly, with no spin control—is a real differentiator in this business."
Sriram's response to his prospective client took courage, above all else—something that's in too short supply for most of us, myself included at times. Sriram's big takeaway reminds me of one of my favorite pearls of Charlie Green wisdom: "Technical knowledge can always be looked up; personal courage and integrity are in far shorter supply."
Make It Real
This week, notice when you're tempted to answer a direct question in an indirect way because you'd rather not give the real answer (we all do it). Just notice.
Learn More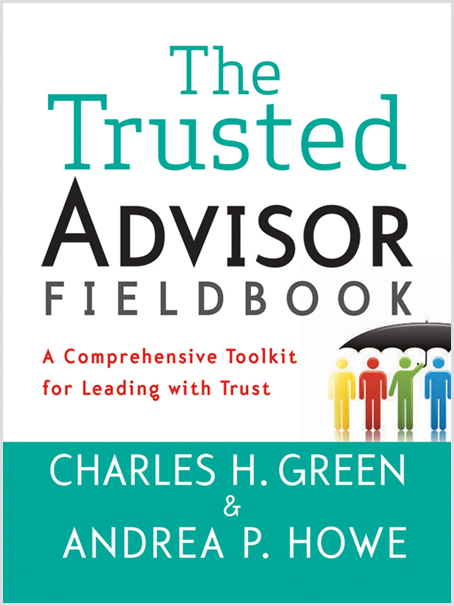 Read about why "I don't know" can be another big credibility-builder, or brush up on twenty other ways to build trust fast in Chapter 21 of The Trusted Advisor Fieldbook.
The following two tabs change content below.

Andrea Howe
As the founder of The Get Real Project, I am the steward of our vision and our service offerings, as well as a workshop leader and keynote speaker. Above all else, I am an entrepreneur on a mission: to kick conventional business wisdom to the curb and transform how people work together as a result. I am also the co-author, with Charles H. Green, of The Trusted Advisor Fieldbook (Wiley, 2012).

Latest posts by Andrea Howe (see all)